Fortnite has recruited another big celebrity for its "Icon Series" skin collection, which has previously featured the likes of LeBron James, Neymar Jr. and Ariana Grande.
The latest icon to join forces with the successful video game is famed Formula 1 driver Lewis Hamilton, who appears with two flashy variants in the game that fit his bold and adventurous style.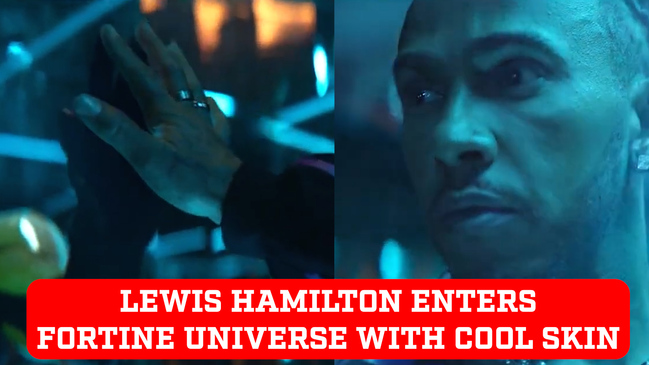 Lewis Hamilton's new look in Fortnite
Perhaps the biggest coup for Fortnite was styling out Hamilton's back bling with his adorable dog Roscoe, who is Instagram-famous to his nearly 1 million followers.
The 38-year-old appeared in a live action trailer for his skin, wearing his contrasting styles including a bright, zig-zag coat for his "streetwear" look. The other outfit is reminiscent of an F1 driver's kit, but notably, there is no Mercedes branding anywhere on Lewis' virtual doppelgängers.
https://x.com/ESPNF1/status/1724810334106734892?s=20
Hamilton is one of the biggest names in Formula 1
Hamilton is no small fish. He is tied for the most World Drivers' Championship titles with Michael Schumacher. Further, he owns the most wins, pole positions and podium finishes of any driver.
Recently, he's lost his crown to Red Bull's unstoppable Max Verstappen, but he's still in third in the Driver's Championship right now behind him and Checo Perez.
F1 has seen a dramatic spike in popularity as of late, thanks in part to Netflix's "Drive to Survive" docu-series. Netflix Sports properties are expanding to the real world as well, resulting in this weekend's Netflix Cup, where drivers from "Drive to Survive" take on golfers from the series "Full Swing" in a live golf tournament in Las Vegas.
The Lewis Hamilton skin hits the Fortnite store on Friday, November 17.