There are many reasons for Simone Biles to celebrate now that she is formally recognized as the most decorated gymnast of all time! The 26-year-old first took off for Wisconsin on game day to support her spouse, a Green Bay Packer safety. After that, she flew back home to spend time with her friends and pets and to celebrate life's little pleasures. Simone has been having a great time, whether it's brightening days with her pals or having exciting evenings out. And has been sharing cute photos of herself and her girl gang hanging out with her 7.1 million Instagram followers.
The lively group of seven girls recently got together to celebrate Kayla's birthday, a close friend of Simone's. One of her friends recently posted pictures from the party, giving fans a peek at what seemed like a wonderful time!
Simone Biles' unseen photos with her girl gang
Fans have been anxiously expecting fresh details in the past few days from Biles' BFF Kayla Simone's birthday celebration joined by her sister Adria Biles. The birthday girl herself posted the highlight of the celebration on Instagram, while most of the girls who attended uploaded beautiful photo sequences from the birthday event. Another buddy appears to be continuing the photo dump, as she has published a few more images on her Instagram account, @stephmagellan. The first photo captures the spirit of the party with Biles, Steph, Kayla Simone, and another friend Sam Roy taking poses with cocktail glasses.
The sweet group also broke into a series of goofy postures, adding to the fun. Their laughter reverberated throughout the JCPenney Portrait Studio as they skillfully transitioned into models. The squad, wearing strapless jumpsuits, changed their outfits to capture the feeling of unfettered fun with wide smiles that lasted long after the camera clicked. The group added even more joy to the celebrations by coordinating a moment of denim twinning to highlight their friendship.
Amusingly, Simone chose to repost a post that spoke to her after the celebration, sharing a relevant message about her experience. With an angel emoji, the tweet jokingly said, "Smells like a good night to buy a bottle of tequila and become a fkn issue." Even though Biles cherishes her friendships dearly, it seems like Biles enjoys being enjoyably a night person! With the comment, "@samroyyy & I last night." Now, the birthday shenanigans have been a tradition followed by these girls.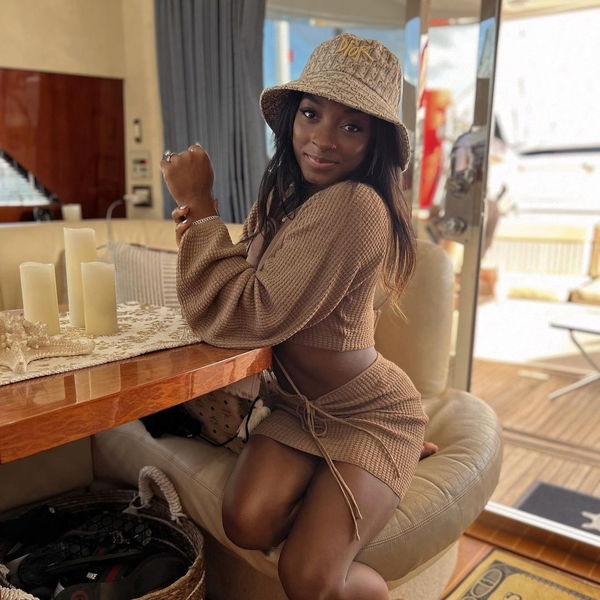 When the gang assembled for a birthday
A group of roughly eight friends got together to celebrate Sam Roy's 25th birthday in December last year. Simone, a social media aficionado posted a pair of boomerang videos, one with only the birthday girl and the other with the whole group of girls. Here's who her favorites are: Sam Roy, a former Michigan gymnast, and coach at UMich, Moore, Biles's childhood buddy Rachael Moore, her sister Adria, and her longstanding friend Avery were all part of this close-knit circle.
These people played significant roles in Biles's life—they were even her bridesmaids. They also cheered on Biles during the Wimbledon Championship while hanging out before Worlds. Biles kept sharing candid photos revealing the strong relationships that motivate Biles, explaining her numerous thank-you notes following wins and recognizing the critical role her friends play in her quest to leave a lasting impression on the gymnastics world.