Tom Cruise's ties to Scientology have been a polarizing subject within and beyond his fandom for decades. The Mission: Impossible star has been a devoted follower of the controversial religion since the 90s, going as far as donating massive chunks of his net worth to the church and crediting its teachings for his success in Hollywood.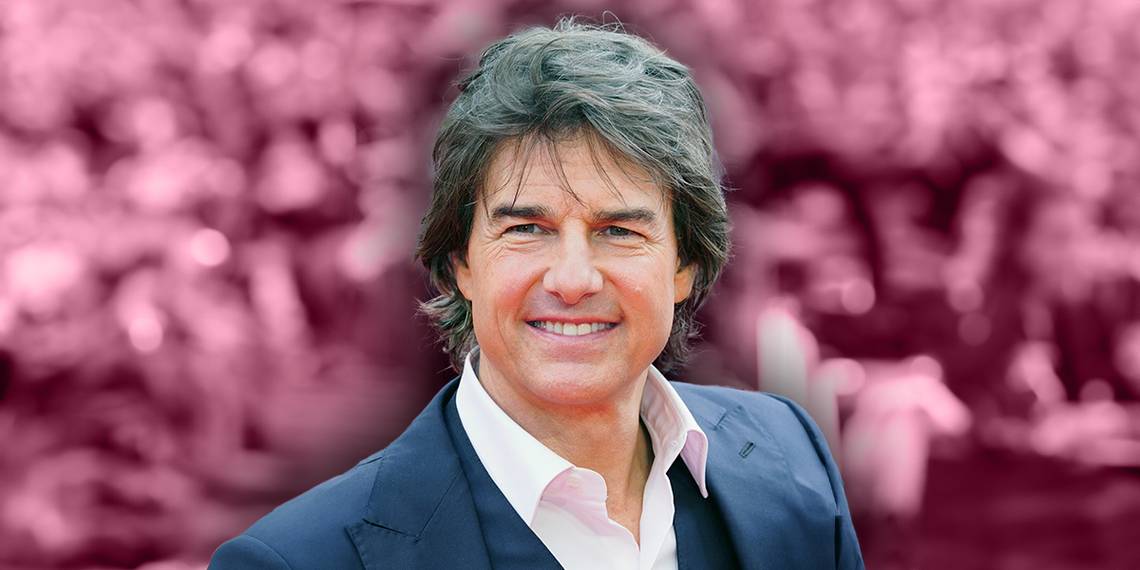 Unfortunately, Cruise's devotion hasn't stopped the church from wreaking havoc not only on his public perception but also on his personal life. Among its earliest headline-blaring maneuvers is allegedly orchestrating his divorce from his first wife, Mimi Rogers. Decades later, are Mimi and Tom still on speaking terms?
Was The Church Of Scientology Responsible For Tom Cruise And Mimi Rogers' Divorce?
Tom Cruise might be one of the biggest movie stars on the planet, but his reputation isn't completely unimpeachable. Particularly polarizing are his ties to Scientology; the enigmatic and wildly controversial religion that recruits primarily from the Hollywood elite.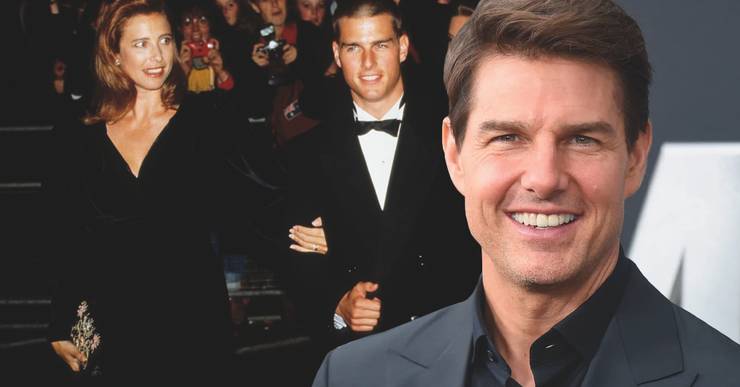 The church is rumored to be deeply involved in The Mission: Impossible star's personal life; the earliest evidence of which is its alleged involvement in his divorce from his first wife; Bosch star Mimi Rogers.
Granted, Rogers and Cruise weren't exactly blissfully married prior to the divorce. Speaking to Talk Magazine, Cruise admitted that he'd become increasingly disillusioned with his relationship with Rogers in the years preceding their divorce.
"I was dissatisfied, wanting something more. It was just two people who weren't meant to work and it wasn't what I wanted for my life. I think you just go on different paths. But it wasn't Mimi's fault … it's just the way it is."
Rogers, on the other hand, was having a hard time adjusting to Cruise's rising star power. "You cease to become a singular individual," she shared with People of her marriage to Cruise in 1995. "You're never again mentioned without that name. And that's hard."
Things reportedly came to a head when Cruise met and fell head over heels for his Days of Thunder co-star Nicole Kidman in 1989, upon which he promptly decided to sever his ties to Rogers and pursue a relationship with Kidman.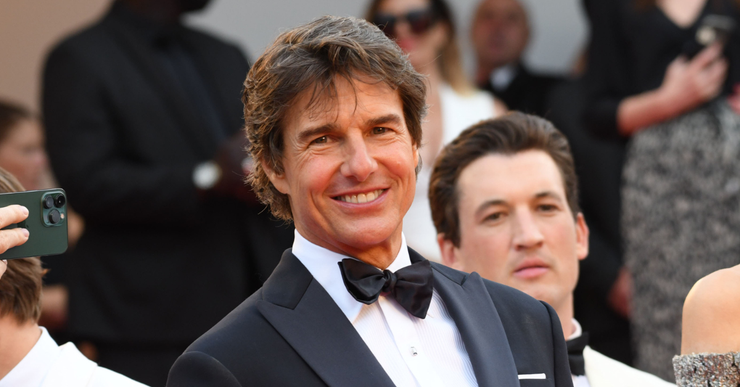 According to 'A Billion Years: My Escape From a Life in the Highest Ranks of Scientology,' a book written by former Scientologist Mike Rinder, Scientology officials went to great lengths to extricate the Mission: Impossible star from his marriage with Rogers.
Per Rinder, the church's leader, David Miscavige, "helped facilitate Cruise's desire to make Nicole his new wife," assigning his trusted lieutenant, Greg Wilhere, "to get Mimi to agree to a divorce so Tom could marry Nicole."
Did Mimi Rogers And Tom Cruise Keep In Touch After Their Divorce?
Considering the circumstances surrounding their divorce, it is highly improbable that Mimi Rogers and Tom Cruise remained in close contact in the immediate aftermath of their separation.
This notion is perhaps best supported by Rogers'1993 interview with Playboy magazine, in which she made some comments that strongly suggested that she and Cruise weren't on amicable terms.
"Is that the story, that I was bored with that child and threw him over, chewed him up and spat him out? Here's the real story. Tom was seriously thinking of becoming a monk. At least for that period of time, it looked as though marriage wouldn't fit into his overall spiritual need. And he thought he had to be celibate to maintain the purity of his instrument."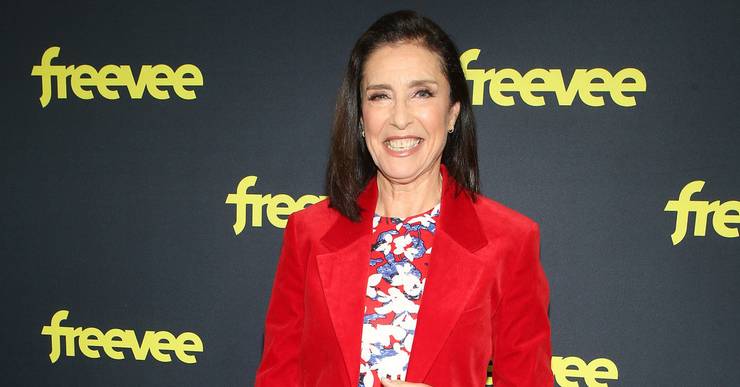 By 1995, the now 67-year-old appeared to have had enough of constantly being linked to Cruise, sharing with People that she was eagerly "waiting for the moment when I don't have to talk about that [expletive] name anymore."
Cruise, on the other hand, opted for the diplomatic route, admitting in a 1992 interview with Barbara Walters that though he hadn't spoken to his ex-wife "in a couple of years," he still wished her well.
However, the two don't appear to have remained on strained terms for long, making their very first public appearance post-split at a Hollywood AIDS benefit amid Cruise's divorce from Nicole Kidman.
Rogers even had some kind words to spare amid Cruise's divorce from Katie Holmes. "I wish them both the best. There's not much else to say. I really do, though. I wish them the best," she said at the time, per DailyMail, "I think marriage is hard work no matter what. I think it's about first and foremost being great friends.'
What Happened To Mimi Rogers After Her Divorce From Tom Cruise?
Unlike Tom Cruise, whose marriage to Nicole Kidman unraveled after a decade, Mimi Rogers seems to have hit the jackpot in the love department. Right after parting ways with Cruise, the now 67-year-old hustled into the arms of film producer Chris Ciaffa on the set of the made-for-cable film, Fourth Story, sparking what turned out to be her longest-lasting love affair.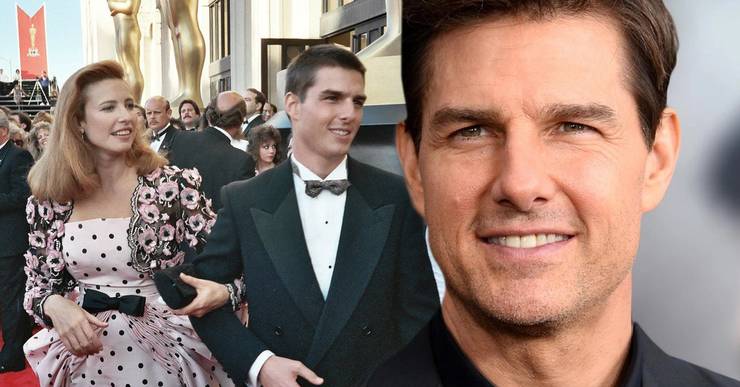 The two welcomed their first child, a daughter named Lucy, in 1994, and their second, a son named Charlie, in 2001. Though she's made a point of keeping her private life under wraps, Rogers did point out how ironic it was that she'd experienced motherhood without a husband, despite being married twice before, in her 2001 interview with The Telegraph.
"It's funny, I've been married twice and don't have any children from either of those relationships. Now, when I don't have a husband, I'm the mother of one child and have another on the way, so I guess not getting married was the way to go."
Nonetheless, Rogers didn't remain unmarried for long, as she and Ciaffa promptly took the plunge just two years after the birth of their second child. The two were still married as of the writing of this piece.
Though she prefers to stay out of the limelight, Rogers is still racking up acting credits, her most recent being Honey Chandler in the Bosch sequel, Bosch: Legacy.