Rhea Ripley is one of the fastest-rising stars in WWE, and she is someone with a very distinctive look. That has worked in her favor so far throughout her time with the company, but she doesn't always look like the part she's presented on television.
The reigning Raw Women's Champion does not always have the rock and roll style ring gear, and she's not always presenting herself as a tough star who is unbeatable. There are a lot of different layers to Ripley as a person, and some of those can only be found in rare images, unlike anything fans have seen before.
15
Rhea Ripley Is Tired On The Road
It's no secret that the WWE travel schedule is incredibly rigorous given the towns Superstars hit around the world in close succession. Additionally, there's no shortage of stories about the intensity of life on the road leading to some bad behavior or even the end of some WWE runs. Some past WWE talents have even spoken to being grateful for injuries because they afforded opportunities to spend some time at home and get off the grind for a period of weeks.
Fans are accustomed to seeing Rhea Ripley as a larger than life TV personality, particularly in her featured role with Judgment Day. However, this photo tells a different tale. She posted it to her Instagram with the caption, "Feelin like Jeff from The Wiggles…TIRED." Ripley appears to be in a public restroom, perhaps in an airport, and while she's clearly still in incredible physical shape, she does appear pretty fatigued, revealing a more human side of The Eradicator than some fans are accustomed to seeing.
14
Rhea Ripley Shows Off Her Pump
It's no secret that Rhea Ripley is a remarkable physical specimen, particularly in the area of Raw strength. She regularly imposes her physical will on fellow female competitors in the ring as a dominant presence in the ring. Not only does she look imposing, though, or have smaller colleagues selling for her, but her feats of strength like body slamming Luke Gallows on an episode of WWE Raw, as well as a house show feat of carrying a hurt Damian Priest from ringside to the backstage area bespeak just how powerful she is.
Ripley isn't known to go out of her way to flex her muscles, though, as posing and preening hasn't really been a part of her on-screen character. She nonetheless shared this photo to her social media, showing offer her pump after a workout. While the musculature of WWE Superstars can often get lost when fans see them side by side with one another, a shot like this underscores just how ripped a performer like Ripley really is.
13
Celebrating Her Engagement With Buddy Matthews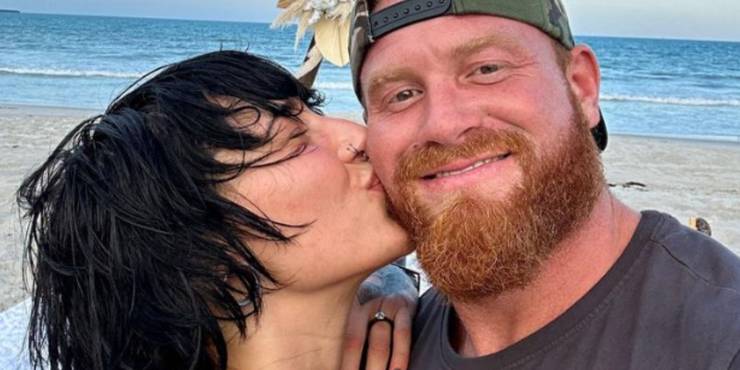 A recent photo which has emerged sees Rhea Ripley and Buddy Matthews by the seaside, celebrating the announcement of their engagement with one another.
Despite being on opposite sides of the WWE and AEW fence, the pair have clearly remained strong, taking the next step in their relationship together. They can be seen here being happy in front of the water, with Ripley making sure to flash her ring finger.
12
"Dirty Dom" On Her Cheek
A picture that was posted on Rhea Ripley's Instagram account sees a very close up shot of her face, with a detail being shown that perhaps many may have missed due to the often quick nature of WWE's camera cuts.
Ripley is shown sporting some facepaint, with the words "Dirty Dom" written on her cheek. With this close-up, it is easy to see the writing plain as day. It is clear that all involved in this storyline are having a blast, and extra details like this go a long way into making it all the more immersive and entertaining.
11
Backstage Haircut
https://x.com/DomMysterio35/status/1574907386342653954?s=20
Dominik Mysterio posted this candid snap on his Twitter account last year, and it sees both he and Ripley backstage getting ready, with it looking as though Mysterio is getting a haircut or at least his hair styled.
Both are looking serious and in the zone, perhaps either remaining in character for the photo behind the curtain or getting in the right frame of mind for going out in front of the crowd.
10
Post Rumble Emotions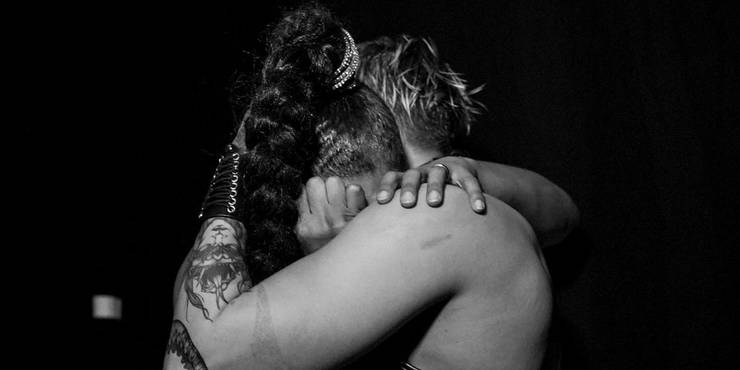 The 2021 women's Royal Rumble was a fantastic match, and it highlighted two brilliant upcoming women's wrestlers. Bianca Belair and Rhea Ripley were in the final two, and they had a fantastic finish to the encounter. They brought everything to the ring as rivals, but backstage they had an emotional celebration.
Even though Rhea lost, she was proud of her fellow NXT alumni, and that led to the two of them having an emotional hug. It showcases the bond that they have, and how even after losing a huge opportunity, Ripley is immensely proud of their connection.
9
Hanging By The Pool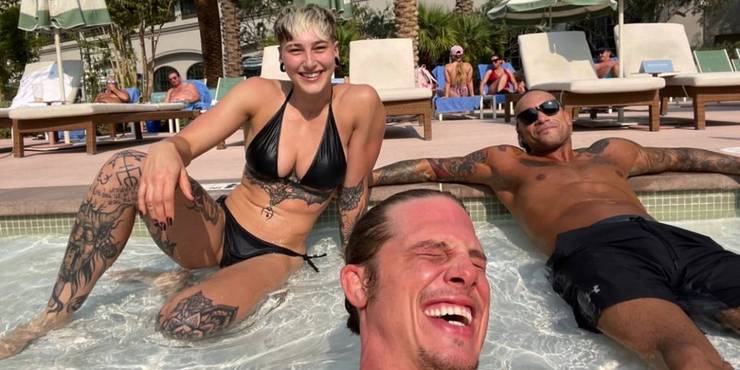 Most of the time, fans are given a certain version of Rhea Ripley, which is normally extremely serious. However, the opposite is on display here, as she is simply just relaxing by the pool, enjoying her life outside the wrestling ring. It's always good for fans to see talent in this environment, especially with other wrestlers.
It allows fans to have an idea of which talent are friends and who like to hang out. Here, Ripley can be seen relaxing, enjoying some time with Riddle and Damian Priest, who are two other rising stars in the company who thrived in the NXT system.
8
Making An Entrance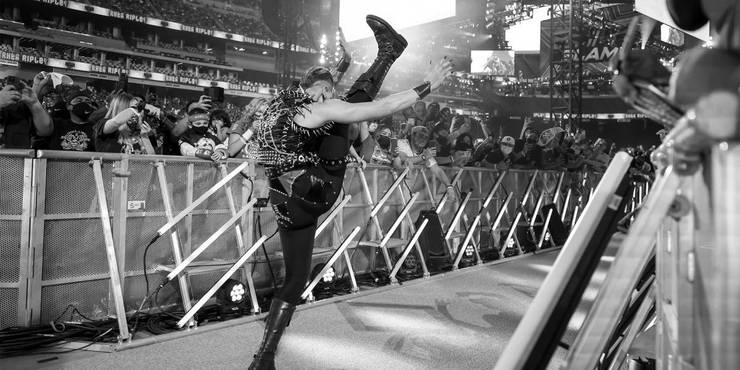 Rhea Ripley always knows how to make an entrance before her matches. She has a fantastic entrance song and the moves she does with the big stomp always gets people pumped. However, fans typically only see one angle of that, which is from front-on as she makes her way to the ring.
That is what makes this particular image so unique, showcasing it from a different angle. Here, it gives an idea of what a specific section of the crowd gets to see, while also highlighting how impressive that big boot is.
7
COVID-19 Times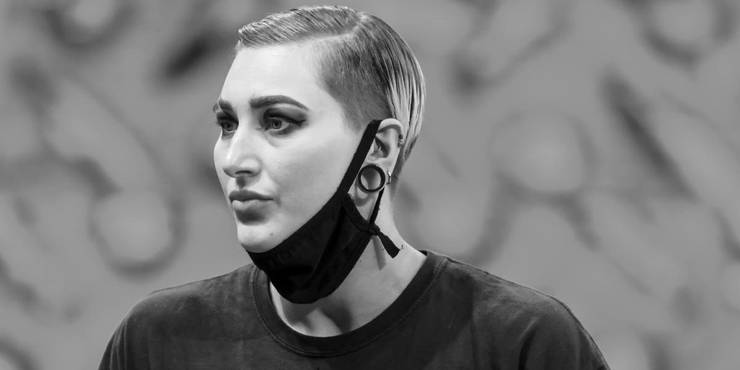 The COVID-19 era of wrestling was certainly a unique one. However, when fans saw their favorite wrestlers, nothing looked different. They were out fighting as normal, and while there were no fans in attendance, nothing else had changed for them.
Therefore, seeing a shot of Ripley behind the scenes with her mask does make the WWE star more relatable. It highlights a side of the WWE Superstar that audiences never got to see, but one that a lot of wrestling fans will be able to connect with.
6
Fighting Back The Tears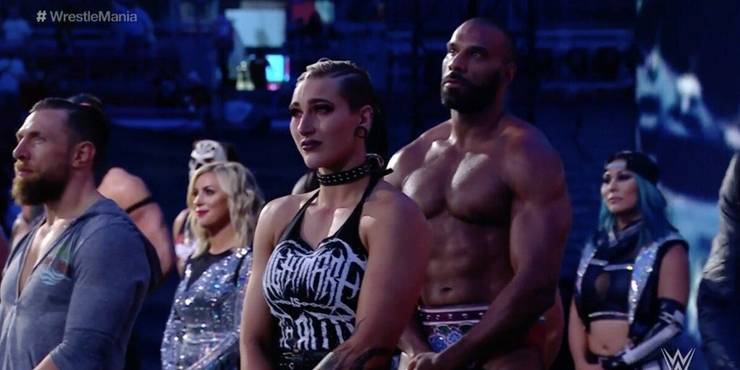 Speaking of COVID-19, when audiences returned at WrestleMania 37, it was an incredibly powerful moment. It was genuinely emotional, as it was something everyone was craving. It was a situation that felt like the world was healing, and the start of the show saw a great moment with the entire roster on the stage as Vince McMahon spoke.
This is where Rhea Ripley was showcased crying on the stage. It's not a side of her that is usually shown on television due to the seriousness of her gimmick. However, the moment was obviously important to her, and it was great to see that play out.
5
With A Mentor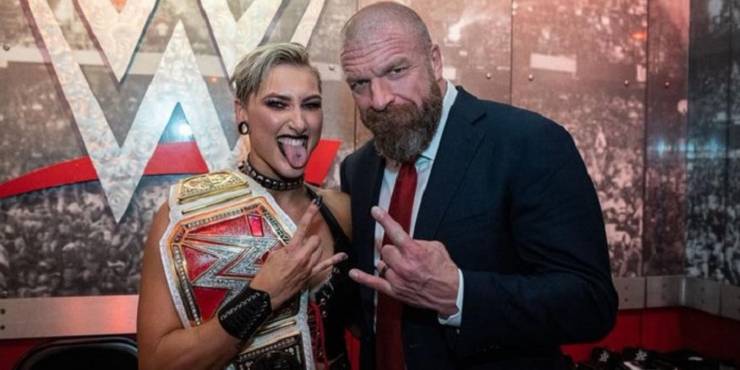 Triple H is someone that has had a huge influence on any wrestler that has come through the NXT system, and that includes Rhea Ripley. The Game pushed her a lot throughout her career in both NXT UK and NXT, as he saw the potential in her as a major talent, which is why her main roster success was something that he was happy to see.
Ripley winning the Raw Women's Championship was the biggest moment of her career, therefore seeing Triple H as one of the first people behind the scenes to celebrate with her isn't a big surprise. It's a great picture to showcase them together, celebrating the accomplishment.
4
Championship Celebration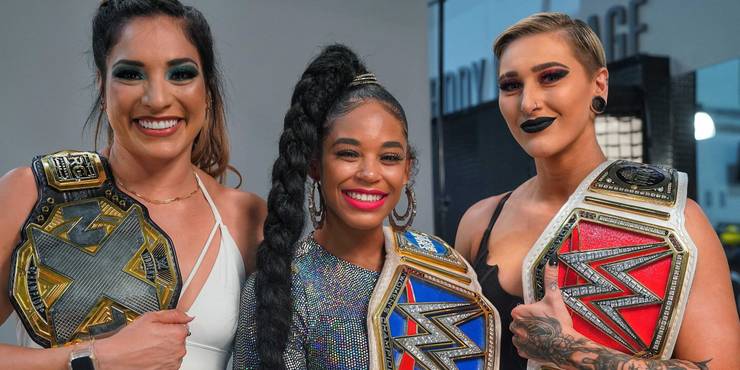 Bianca Belair and Raquel Gonzalez are two wrestlers that Rhea Ripley gets along with well in real life, therefore the moment when all three of them were able to hold the top titles in the company was huge for them. They got to have a moment together in NXT, showcasing how far they had come.
That continued backstage where they were able to hang out and celebrate the fact that they had become top stars within the wrestling industry. It's something that showcases the future of women's wrestling, which is an impressive situation for the company.
3
A Powerful Photo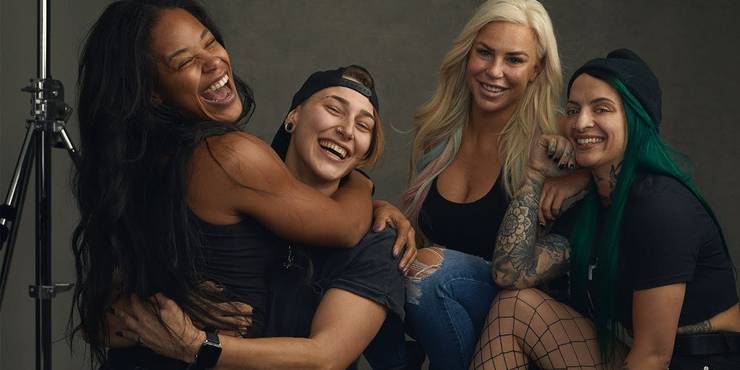 The women of WWE are always presented in a specific way when they are shown on television. They normally are fully glammed up with make-up, fake tans, and their hair done perfectly. This is obviously to ensure they hit a standard that WWE has set for representation on the shows.
However, this picture showcases Rhea Ripley and several other stars without any makeup, in their natural states. All of them look fantastic, but it is a powerful image to highlight that makeup isn't needed, which will no doubt provide some confidence to younger viewers.
2
A Miz Fan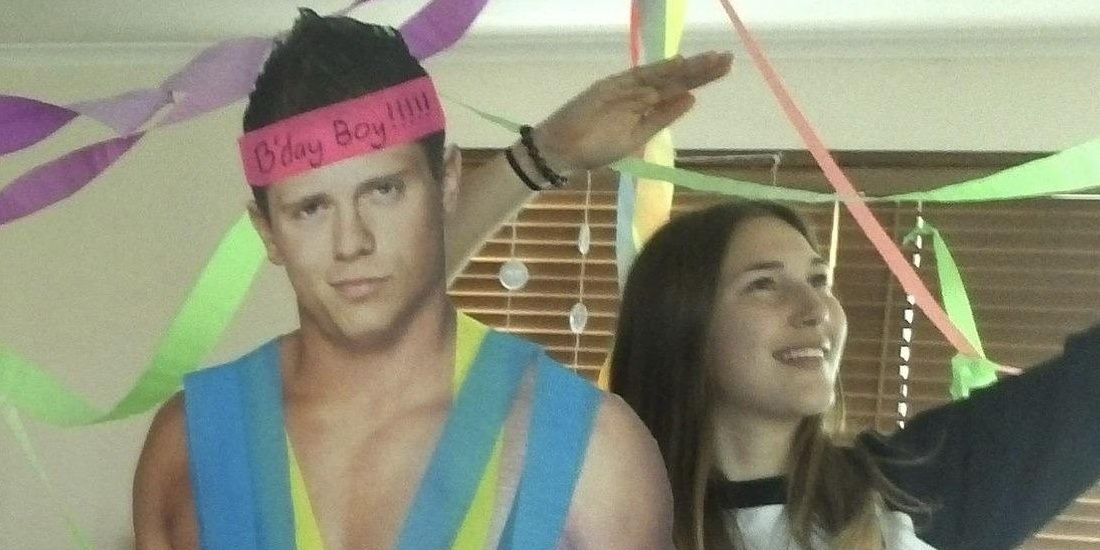 Everyone grows up liking a specific wrestler, and that changes depending on the generation of the person being asked. However, for Rhea Ripley, that was The Miz, which is a rather random choice considering how big of a heel he has been throughout his career. She grew up liking The A-Lister so much that she had a cardboard cutout of him.
That led to this hilarious picture of a young Ripley posing, wearing Miz's shirt with her cutout. It's not something most people would have expected, as his gimmick is nothing like what Rhea portrays to this day. However, everyone has to connect with somebody, and he clearly made an impression on her.
1
Putting In The Work
Wrestlers have to work hard behind the scenes, and that is something that a lot of wrestling fans miss out on. The work that talent do in the shadows is ultimately what makes them a major success on television. However, when fans can see it, they instantly gain more respect for the wrestlers.
Being able to see the hard work that the wrestlers are putting in is always impressive, and that is clear from this image. Even with a black eye, Ripley is putting in the work, and that is what helps to make her such an important star.