Charlie Woods is currently playing at the Notah Begay III Junior Golf Championshiop with dad Tiger Woods on the bag. The 47-year-old is caddying for his son at the Koasati Pines at Coushatta. Needless to say, the duo created quite the buzz on the course and on social media.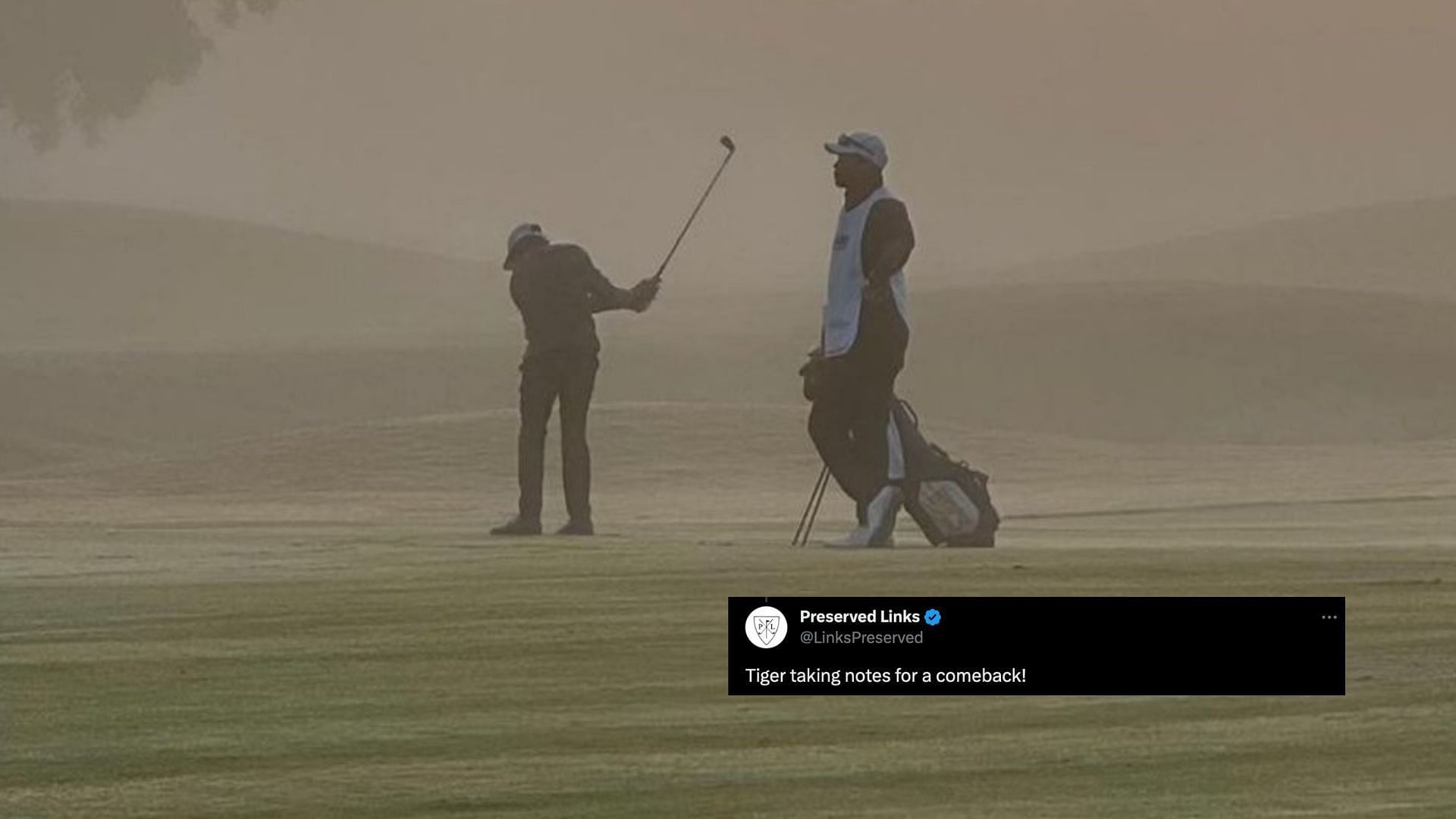 Tiger Woods was seen walking with his son Charlie, and this time without a limp. This is the first time that he has walked so comfortably since withdrawing from the 2023 Masters in April. Since then, he has undergone surgery and has had to forgo his 2023 golf season in order to rehabilitate his ankle.
A photo posted by the Notah Begay III Twitter account caught the eye of the golf community. Fans were quick to praise the photo and the Woods duo. Many commented that Charlie Woods was following well in his dad's footsteps, while others talked about his potential comeback.
Here are some reactions:
https://x.com/LinksPreserved/status/1721164224976605266?s=20
https://x.com/yungchazzz/status/1721196858507239695?s=20
https://x.com/fenwick_marilyn/status/1721186696018927678?s=20
Speculation about Tiger Woods making a comeback on the rise as he caddies for Charlie Woods at Notah Begay III
Golf fans are eagerly waiting to see Tiger Woods tee it up once again. Woods was recently spotted hitting balls for the first time since his surgery and is now caddying for his son. There has been speculation that he might be returning to pro golf soon.
Stewart Cink of Golf Channel interviewed Woods at the WWT Championship in Mexico. He said that Woods was in "go mode." He said:
"I did chat with him yesterday but we had other things to chat about [besides course setup]. Mainly I just wanted to know how he was doing. You don't always get a whole lot out of Tiger Woods but he said that he is starting practicing which I think is a great sign."
"I don't know what he's practicing for, but he said he's started practising. He's in go mode for something. I think we are all pulling for him to feel as good as he can feel and if he's hitting golf balls then I think he's going in the right direction."
Woods is most likely to make his comeback at the Hero World Challenge or at the PNC Championship with Charlie Woods in December.