Simone Biles doesn't get enough TV coverage because she is black is the latest sociopolitical theory to come out of X, formerly known as Twitter.
The American gymnast appeared at the Green Bay Packers game against the Minnesota Vikings but wasn't picked up by the TV crews in the same ilk that Taylor Swift has at the Kansas City Chiefs games, leading fans to conclude that racism is at the heart of it.
It apparently has nothing to do with Swift being a far bigger name as evidenced by her 'Eras Tour', which is set to break records due to demand and popularity nor that Travis Kelce is a bigger NFL name than Biles' husband who has made 20 starts across five years in the sport.
One fan wrote, "it won't cause she's black. You know how the nfl feel bout black ppl".
Whilst another said, "You know they not gonna promote Black love, besides, the Tyler [Taylor] and Kelce is all propaganda".
A third said, "They not trying to promote Black people being married. Be real. These people are our enemies."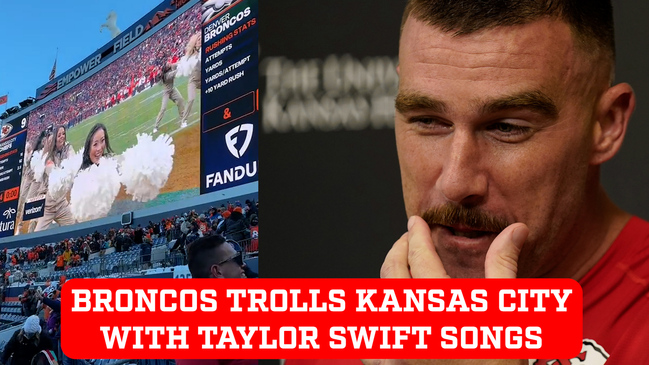 But quite simply, the numbers do not suggest that Biles is on the same level of stardom as Swift. It's not her fault, gymnastics just isn't as popular as pop music.
Google Trends traffic shows that searches for Taylor Swift dwarves that of Biles since September 30, with the latter pretty much flat-lining during the entire period.
Swift also has 275m Instagram followers compared to just the 7m for Biles, which is still an excellent amount but it's not comparable in this context.
Who do the Chiefs play next?
The Chiefs were given an upset in Colorado yesterday as they were soundly beaten 24-9 by the Denver Broncos for just their second loss of the season, with the first coming on opening night. They gave up seven points in the first quarter, seven points in the second and ten in the fourth as the Broncos earned just their third win of the season.
The Chiefs will look to right that wrong when they face the Miami Dolphins at the Arrowhead Stadium on November 5, 2023. The Floridian team are top of the AFC East, whilst the Chiefs lead the AFC West.