While Andrew Form is a little more low-key than Alexandra Daddario, the two have made headlines in recent years for the sweet way they've shared their romance with fans. Form, a film and television producer, does have a slew of notable projects, however, and has been a major name behind projects like The Purge, Black Sails, Teenage Mutant Ninja Turtles, and more recently A Quiet Place and its sequel Part II. The two have made their mark on Hollywood together since 2020 and were officially married in 2022.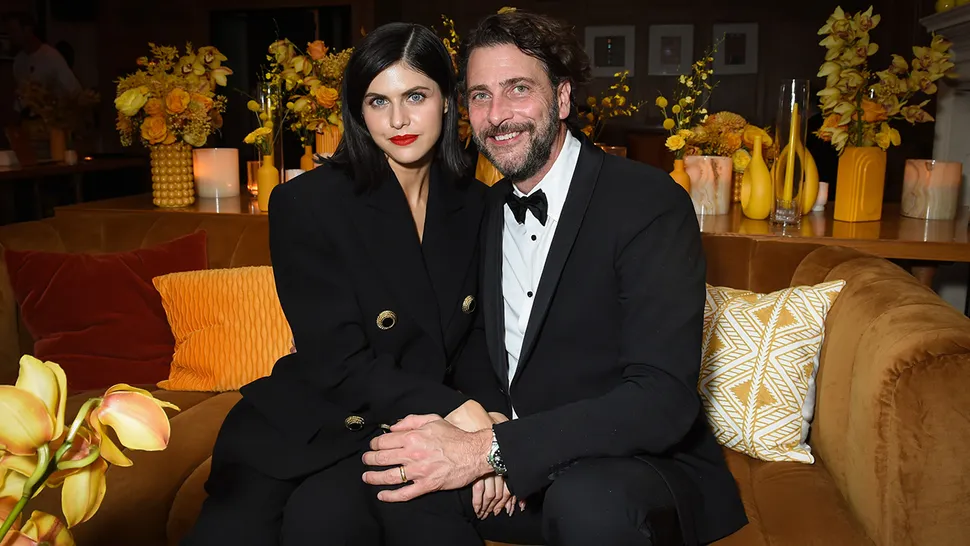 Their romance may still be fairly new, but there's so much to know about the couple. Thankfully, the actress has shared plenty of tidbits from their day-to-day, their meet-cute, their engagement and much, much more.
2020: How Did Alexandra Daddario And Andrew Form Meet?
The couple first got together during the Covid-19 pandemic (aka her pants-free era) and met doing the most Covid of Covid activities: wandering out and about on the street. Daddario told the story ahead of her nuptials sharing the details of their nuptials with Vogue:
He was also on a walk, and we passed each other downtown. He turned back and said 'hi' just as I was turning around to glance back at him. I laughed and said 'hi,' and then we both laughed about how we were the only two people on what is normally an incredibly busy street, and he asked if he could take me to dinner.
She went on to joke that most people meet on "dating apps" nowadays, but honestly, her story makes total sense for the pandemic. She said she later met Form at the Greenwich Hotel he was staying at (again these were quarantine days) and a private arrangement was made so the two could meet several times early on during lockdown "right near the fireplace" at the establishment. It became among Daddario's most notable moments during the pandemic era.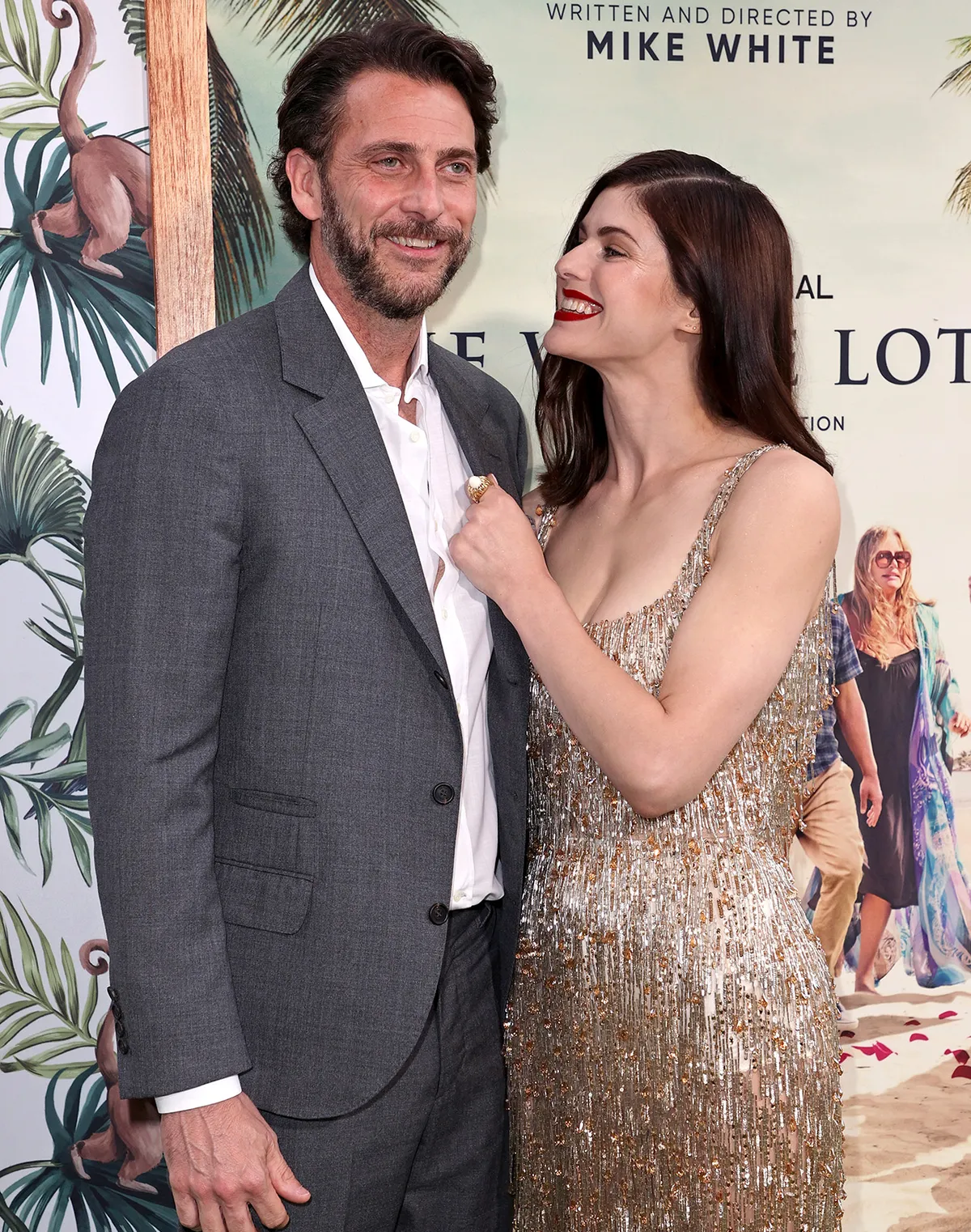 July Of 2021: The Couple Stepped Onto The Red Carpet For The First Time
Given when the couple met one another, it only makes sense that it took a while for both of them to appear on a red carpet together, though both were veterans of Hollywood events before the momentous occasion occurred. They made things official in July of 2021 when Alexandra Daddario made waves with her remarkable performance in HBO and HBO Max's The White Lotus.
This red carpet appearance came before the airing of Daddario's viral bikini scene, but she still made headlines thanks to giving fans a look at her brand new beau. Intriguingly, while this was the fans' first look at the couple, things were already pretty serious between the two, but we'll get to that shortly.
August 2021: The Actual Engagement
While the couple ultimately got engaged in August of 2021, the actress said she and her partner actually talked about it the spring before and agreed marriage would be a good fit. So, they seemingly were already on the path toward walking down the aisle before that famous first carpet appearance together.
Of the actual engagement, it even sounds like Jack Ryan, the Amazon series starring John Krasinski, was involved.
​​We got engaged then, but we had both agreed to marry each other one night in April 2021 after too much wine. I was visiting Andrew while he was working on Jack Ryan, and they were shooting in Athens. He took me to the Four Seasons there so we could be by the beach. He went outside, and I followed him, and he turned around and proposed, and then we walked and had a piña colada.
Greece? A beach walk with a drink in hand? Sign me up!
Shortly after the actual engagement moment with the ring, Daddario started incorporating the beautiful ring in some of her social posts, clueing her fans in on the news.
June 2022: The Wedding In New Orleans
The couple were married in 2022 in New Orleans. The bride wore Danielle Frankel, a cheery white dress with applique details; commentary on Daddario's wedding dress choice was generally positive. Her husband complemented her look in a pinstriped suit from Brunello Cucinelli, a brand he favors. Originally she'd wanted to be married in Italy, claiming it was the "wine" that had lured her in; however, she'd had friends get married in NOLA. She'd taken a notable job there for Mayfair Witches on AMC, and, remembering how much she'd loved her pals' weddings, she changed her attitude about the wedding location as well. She called New Orleans a "city full of music and life."
The event took place in the French Quarter at the Preservation Music Hall and the star also opened up about using the venue for their vows, dancing and more.
We were trying to achieve a laid-back aesthetic. We loved the look of Preservation Hall—it was so old, so historic, it lets its age and 'flaws' show. That's what makes it so beautiful. We wanted it to be about music, drinking, and authentic New Orleans. We said vows, cried, and Andrew's children were his groomsmen and ring bearers.
This was a first marriage for Ms. Daddario and a second marriage for Mr. Form, who had previously been partners with and had two children with Fast X star Jordana Brewster. She reflected on their split in 2021, noting they'd called it quits during the pandemic and that she didn't blame her ex husband at all (via Glamour).
Most of why my marriage didn't work was not my ex-husband's fault. He loves work. He loves being on set, on location. I knew this from ages 27 to 32, but it became a problem for me once the kids were older. I wanted a partner. So, toward the beginning of the pandemic, Andrew and I decided to separate. The combination of being apart for most of the year for many years and growing apart emotionally took its toll.
The couple still seemingly get along, as Ms. Brewster even sent some positive emojis to her ex on his wedding Instagram post.
July 2022: The Honeymoon (A Turtle Crossed The Road)
Shortly after their nuptials, Andrew Form and Alexandra Daddario went on a mini honeymoon. Typically when we think of celebrity honeymoons they can be lavish, but the couple actually went on a short 3-day road trip to kick off their marriage.
So far, we drove from New Orleans to the panhandle of Florida over a long weekend. We had three days. But we'll take a bigger honeymoon when we have the chance. Both of us are working too much right now.
Men's Health actually asked her if she would also be going to Hawaii, as her character did in White Lotus. Unfortunately, she told the outlet she had different sights in mind, though it is worth pointing out Daddario doesn't usually miss a chance to throw on a bikini.
2021/2022: Adventures And Open Feelings
The actress has been really open with her feelings for her partner on social media and in interviews. A typical example is her saying "this is the love they talk about in poems and Ed Sheeran songs." Outside of the occasional gushy Instagram post, the she also has had plenty of compliments about her beau, calling him "funny" and "trustworthy repeatedly," but also explaining to Men's Health why they get along so well.
We make each other laugh, and we both deeply care about each other's well-being, apart from each other. I think that's a healthy thing, that we both really want the other person to be happy in their own sphere, because we each have our own things going on. And I think he'd love me no matter what I looked like.
The comment makes sense, as Form's ex has mentioned his love of work and Daddario herself is seeing the gigs pick up after a self-described career stall prior to the pandemic. They even took a shortened honeymoon in order to prioritize their careers, so their work-life balance also seems to be in sync.
The couple have taken several high-profile trips now they've been together and seem to be on the same page with how to make the most of their free time, but next up it seems as if things could grow more family-oriented.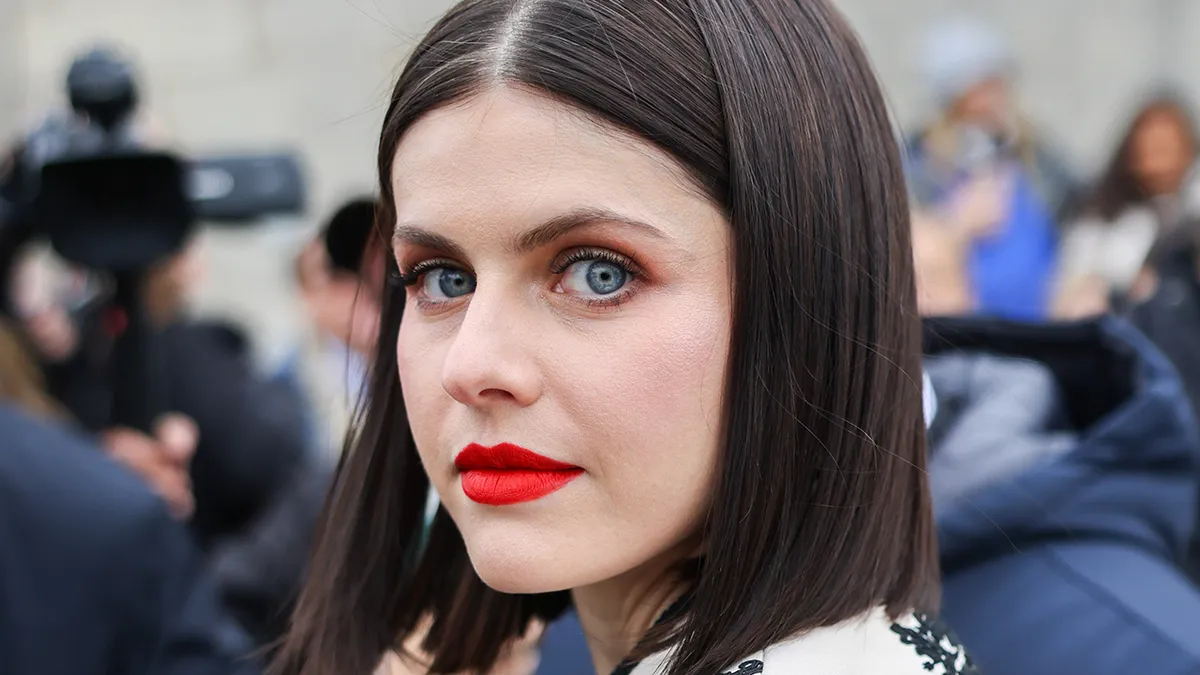 2023: What's Next For The Couple?
Alexandra Daddario has still been active on her YouTube page and Instagram in recent months, and turned heads when she commented about working out her "butt" at the 2023 Met Gala. Elsewhere, things seem to be going gangbusters with Form, and she told Willie Geist a high priority for her is becoming a mom, settling down and starting a family.
He's been great. He's a wonderful man. But I've always wanted to be a mom and be married, I think from when I was young. I've never been scared of monogamy or settling down or anything like that. It just clicked with Andrew. He's a very wonderful person, and just funny, and it just clicks.
There's been no official news on that front yet, but it's nice to see a couple be so open not only about their love and their relationship, but also their goals. Here's hoping the couple's future is as bright as their last few years have seemed to be.