Ahead of Francis Ngannou's fight with Tyson Fury, Mike Tyson has spoken out to explain his role in the camp as he works alongside the former UFC fighter.
Tyson has been training Ngannou ahead of his fight with WBC champion Fury in Riyadh, Saudi Arabia at the end of October.
"I'm not a trainer. I'm a coach," Tyson said in an interview with GQ.
"A trainer can be bought by anybody. 'Train this guy. Hey, train this guy,' I'm a coach. I'm loyal to my guy.
"When he gets beat up, I feel the punches. When he's hitting, knocking out a mother****er, I feel the victory applause."
Ngannou vs Fury showdown
Fury is the current heavyweight champion of the world, while Ngannou is the former UFC heavyweight champion.
Both fighters are known for their power and athleticism, but they have very different styles.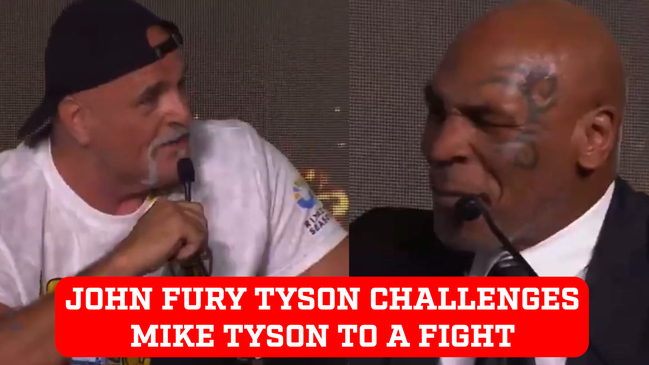 John Fury challenges Mike Tyson to a fight if his son loses the fight
Fury is a skilled boxer with a long reach and excellent movement and is also a very good counterpuncher.
Ngannou is a powerful striker with devastating knockout power, and thanks to his experience, is also a very good wrestler.
Where to watch Ngannou vs Fury
The fight will be shown on ESPN+ PPV live from the Boulevard Hall in Riyadh, Saudi Arabia.
It is billed to start at 2pm ET on October 28.