The USWNT striker hasn't scored for her country since February, and another big miss won't silence any doubters.
This was Alex Morgan's chance. After several months of hearing about it, this was the night she could finally end her goal scoring drought. She was handed the perfect opportunity, a chance from the penalty spot that could finally, after all this time, silence any doubts.
She missed it. Morgan's shot smashed of the post. The drought continues.
It was the best chance the USWNT had in an eventual 0-0 draw with Colombia that saw both teams largely silence the other's threat. Save for Morgan's penalty and one more clear-cut chance for the USWNT striker, the U.S. was largely quiet. Same form Colombia, whose star, Linda Caicedo, was marshalled by the USWNT defense.
Overall, it was more of the same for the USWNT, who looked a lot like the team that fell short at the World Cup this past summer. The Olympic countdown is on, and the U.S. remains a team that could use a bit more life.
GOAL rates the USWNT's players from America First Field…
Goalkeeper & Defense
Alyssa Naeher (6/10):
Barely had to do anything as Colombia had just two shots with one on target.
Crystal Dunn (6/10):
A bit quiet in the first half but got more involved as the game wore on. Came off in the second half with one eye on the NWSL Playoffs.
Alana Cook (6/10):
Not bad, but looked a bit slow at points, especially whenever Caicedo was anywhere near her.
Naomi Girma (7/10):
It's just a constant at this point: Girma is good every time she's on the field. Was shifted to the right to help defend Caicedo, and did a great job in keeping her quiet.
Emily Fox (8/10):
A fantastic performance from the fullback, who limited the other team's best player while having a few good moments of her own.
Midfield
Andi Sullivan (6/10):
Good defensively, but didn't do much to help the attack. Part of the downsides of playing her alongside another No. 6.
Emily Sonnett (6/10):
Similar comments as Sullivan. Definitely helped control the pace, but the U.S. had no real attacking edge with his midfield group.
Lindsey Horan (6/10):
Created a few good moments, but didn't have many options at points. Took a scary hit near the end, but thankfully avoided a head injury.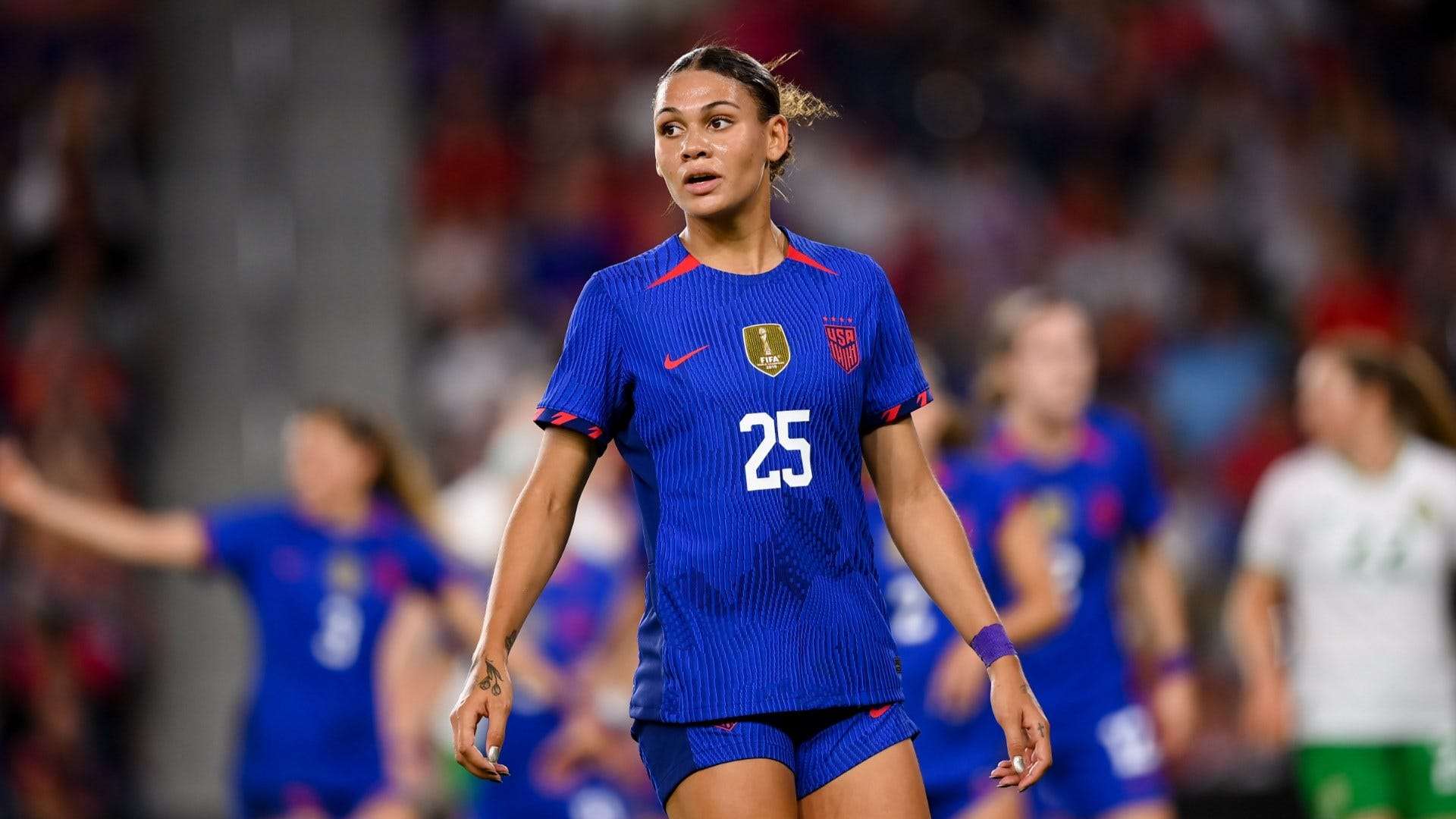 Attack
Lynn Williams (6/10):
Plenty of effort, but it took a bit for her to get into the game on the attacking end. Was definitely active, though, so a good performance overall.
Alex Morgan (4/10):
Missed one chance that was on a silver platter and then botched the penalty. The goalless streak goes on…
Trinity Rodman (7/10):
Was definitely willing to try things. Solid on the ball, even if she didn't quite have the end product. Just a dangerous player almost every time out.
Subs & Manager
Becky Sauerbrunn (6/10):
Great to have her back. The longtime captain played 45 good minutes as she looks ahead to one last Olympic run.
Ashley Hatch (6/10):
Had a fantastic chance in the 75th minute that produced a great save. Was definitely dangerous after coming on.
Savannah DeMelo (7/10):
Brought a whole lot of life into the game. End product wasn't quite there, but you can't fault her effort or energy.
Casey Krueger (6/10):
Nearly gave away a penalty, but the key word there is nearly. Otherwise, solid defensively.
Sophia Smith (6/10):
Could have scored in the final moments, but was unlucky as her shot hit the post. Still, a good runout.
Jaedyn Shaw (N/A):
Welcome to the USWNT! Came on very late, but definitely added something. Would be nice to see more of her going forward.
Twila Kilgore (5/10):
Lineup choices made you wondering what we were supposed to learn from this. There were so many dynamic, young players in the team, but Kilgore opted for more of the same in a friendly that could have been a good litmus test for new players.