Even though they are known for punching the sense out of the other person standing against them inside the boxing ring, that doesn't have to mean professional boxers can't fall in love. Claressa Shields is one such professional boxer. The reigning undisputed champion recently took to her Twitter to tell her fans about love and how the strong emotion applies to her.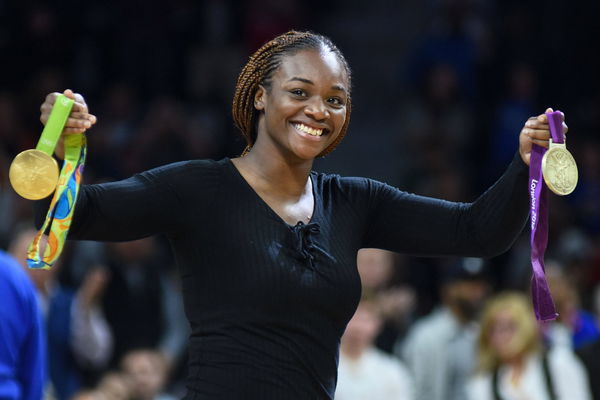 Days after she made a strong claim on the ongoing Keke Palmer controversy with her partner, the 'GWOAT' took to her social media again to give an insight to her fans about love. She spoke about how rare it is for her to like someone back.
Claressa Shields on a recent development
On her Twitter, while tweeting about love and the common thing between her and everyone else, Shields wrote, "A lot of guys like me, hell girls too! I don't barely be liking nobody back though. " The undefeated champion made it certain that forming bonds is not easy for her.
In contrast to the previous claim, she added, "But when I like somebody, I'm damn near head over heels." Claressa has infused passion into her love affairs just like her bouts.
https://x.com/Claressashields/status/1677448658684346373?s=20
Fueling all the rumors about her personal life, Shields also revealed that she currently likes someone. She wrote, "and right now I like someone." Her fans are eager to discover who that lucky man is. But, there are no indications about the identity of the man from Shields's end.
Who has Claressa dated in the past?
In 2022, Claressa Shields became the talk of the town after it was reported that she was dating Tony Richardson, a gym owner, as reported by Sportsmanor. The two made many public appearances together as a couple, and their affair caused a stir in the boxing world. Even though there were breakup rumors surrounding the two, nothing has been confirmed by the champion herself or anyone close to her.
Shields has revealed how she becomes when she falls in love with someone. And, it is safe to say that the ferocious female boxer has a soft side to her. Do you relate to Shields? Let us know in the comments.