The Fast and Furious franchise has featured some pretty big stars since the early days of Dominic Toretto and his crew stealing TV/VCR combos. Check out the later entries and you'll see Kurt Russell, Charlize Theron, Helen Mirren, and plenty of others. But one action favorite who won't be getting behind the wheel is Jean-Claude Van Damme, who claims that he hit a big, bad, bald roadblock when approached about joining the Fast and Furious franchise.

In a new profile by The Telegraph, Jean-Claude Van Damme claimed that he could have once been a part of the Fast and Furious franchise if it wasn't for Vin Diesel. "They want me in Fast and Furious…But Vin Diesel said, 'No, I don't want him.'" Shot down by the dude from The Pacifier! If this is true – and it has yet to be confirmed from the other end – one can't help but wonder why Diesel wouldn't want JCVD. Surely it has nothing to do with his wattage overpowering his own, as the series has, as mentioned, been host to various stars. Or maybe he thought he would be too over-the-top? Hey, that was rumored to cause a rift between him and Jason Momoa…
In the same piece, JCVD also touched on the excessive use of CGI and how it differs from his heyday. "It was the golden age because it was no CG at that time – an obligation to do it by yourself…It felt more real because it was real." No doubt the series – now 10 movies deep – makes use of CGI to achieve key sequences, but there is still some pretty incredible stunt work going on in the Fast and Furious universe, something that Van Damme truly admires. "I'm very proud of [stuntmen] because they make me look very strong,…But when I do a kick, that's my specialty, no stunt guys. By the way, guys, put it in slow motion so they can see it's me! We need stuntmen. Stuntmen are great." With the release of the Fast X sequel set for 2025, there's still time for us fans to try to land him the job.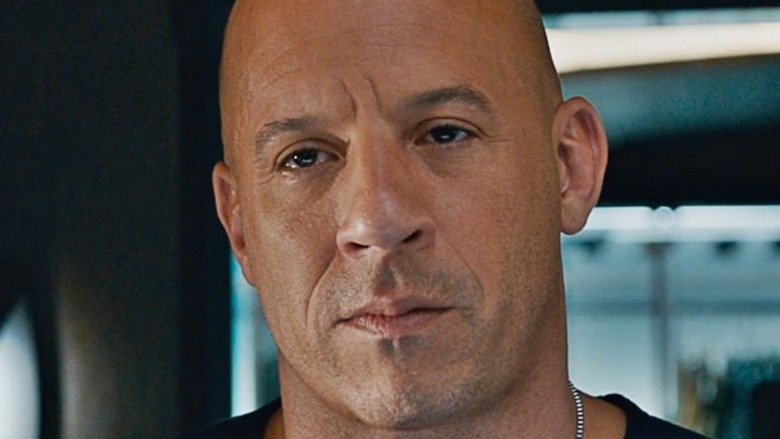 Interestingly, Jean-Claude Van Damme played himself in a season one episode of Las Vegas titled "Die Fast, Die Furious", so named for the faux movie he was starring in at the time of his death (yeah, you read that correctly).
How do you think Jean-Claude Van Damme would do in a Fast and Furious movie? Would he be a good fit or would he feel out of place? Give us your take below!