Like father, like son.
Charlie Woods clinched a place in the national championships after shooting a 66 to win the 14-15 year-old Notah Begay III National Championship's Last Chance Regional.
https://x.com/nb3jgnc/status/1706022131451015430?s=20
And he had a very famous helper in the process, as his dad Tiger Woods operated as his caddie.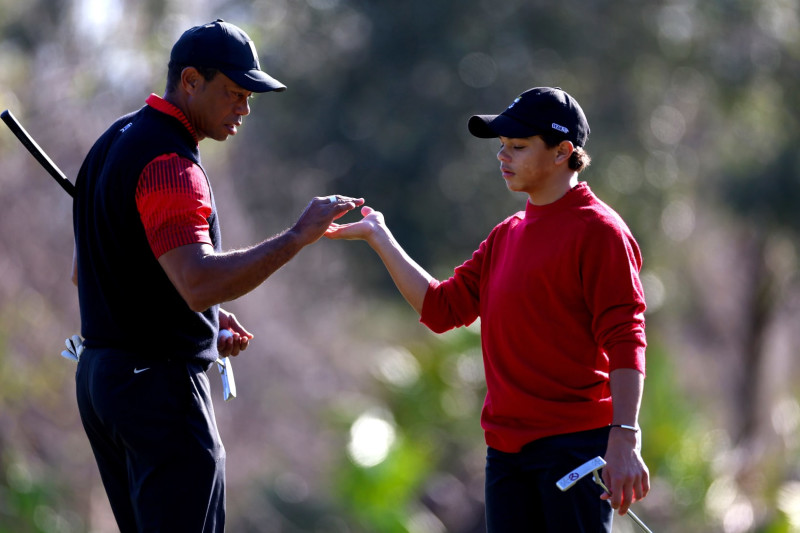 "It's great. We just stay in our own little world," he said after the round. "We take it one shot at a time. He puts me in my place."
https://x.com/nb3jgnc/status/1706022127634092521?s=20
Tiger Woods won the Junior World Golf Championships a whopping six times en route to a career than has seen him claim 15 major titles. Now, his son Charlie appears to potentially be on the way to carving out his own successful golfing career.