Stephen Curry is a player whose unique talent has influenced not only the Golden State Warriors but also the entire basketball world. Coach Steve Kerr, who won titles as a player with the Chicago Bulls and the San Antonio Spurs, has found the perfect match in Curry, Draymond Green, and Klay Thompson.
Kerr expressed his deep admiration for Curry in a recent interview with SiriusXM NBA.
"I thank my stars every day. Literally every day. The ability to coach Steph right from the beginning is the only reason I'm still here. The guy's incredible," Kerr noted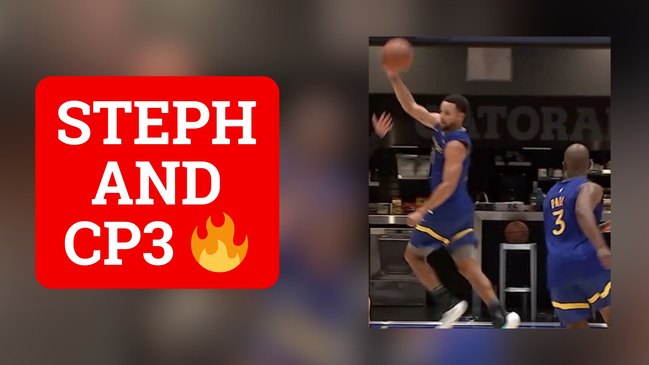 Stephen Curry and Chris Paul look like the new Splash Bros
Thrilled to coach Paul
Looking ahead, Kerr is excited about coaching Chris Paul, a generational point guard, alongside Klay Thompson and Draymond Green. The connection between these players is heartwarming and holds promise for the team's future.
"I think he's the perfect fit for us right now. Frankly, I think we needed leadership," Kerr told the Willard & Dibs podcast.
"I think we needed a guiding force for this group. I think our team was so young last year and obviously never really got it going. I think we put up a pretty good fight in the playoffs, but we never really found our groove.
"Well, Chris is a really, really smart player – one of the smartest players I've ever seen, both as an opponent over the years and now this year during camp. You just see his intelligence.
"He's so thoughtful; he's so particular about every possession. Smart players tend to figure things out quickly, especially when they're playing with other smart players, so I have no doubt it's going to be a great fit."
In essence, Curry remains the linchpin of the Warriors, and under Kerr's guidance, the team has not only thrived but also become a trendsetter in the basketball world. Under Kerr, the Warriors have won four of the last nine NBA titles.