Jason Momoa could play Lobo in the upcoming DC Universe, and a new fan art makes the dream casting come true in spectacular fashion. Momoa will lead the last movie of the DCEU, Aquaman and the Lost Kingdom, later this year. However, it appears as though Momoa will appear in the upcoming DC movies in the new DCU in a different role, playing the anti-hero Lobo instead of Aquaman
On Instagram, artist @youssef_defenshi imagines what Momoa could look like if he really leaves Aquaman behind in favor of playing DC Comics' Lobo in the DCU.
Momoa looks comic book-accurate as Lobo in the DC Universe fan art, sporting the character's signature leather jacket with spikes. The ability to pull off Lobo's punk rock aesthetic, Momoa's intense acting style, and the actor's intimidating physique group up nicely to make him a perfect pick to play the DCU's Lobo.
Is Momoa Actually Playing Lobo In The New DC Universe Reboot?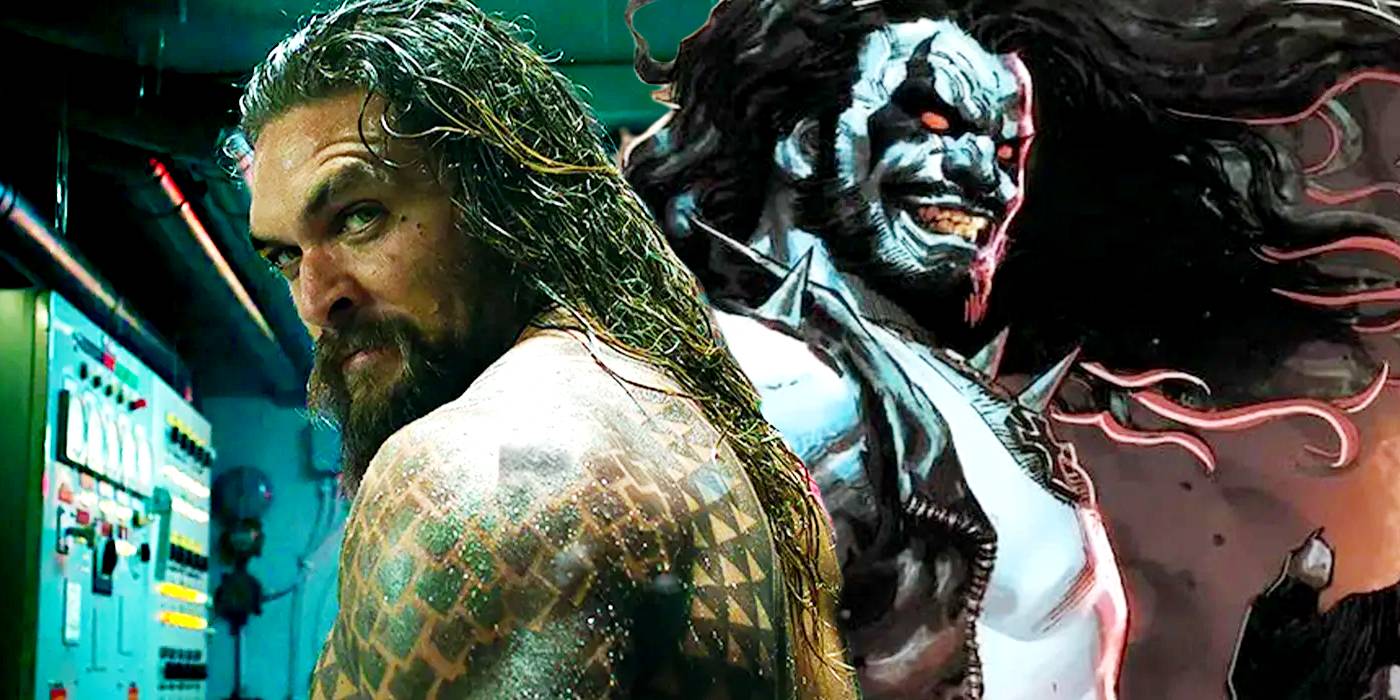 Momoa has long been linked to Lobo, with the actor having expressed interest in playing the DC anti-hero. Now, a new report claims that Momoa is in talks to play Lobo in James Gunn's DC Universe. According to the new information, Momoa would be leaving Aquaman behind in favor of playing Lobo in either Gunn's Superman: Legacy or in a solo movie for DC's "Main Man."
Momoa leaving Aquaman behind would not be the only major change that Gunn and Peter Safran would be making as DC jumps from the old DCEU into the new DC Universe. According to the report, the entire Justice League cast will not return as their characters for the new DC Universe. While Gunn and Safran have yet to comment on the news, it lines up with Gunn casting David Corenswet as the DC Universe's Superman instead of continuing with Henry Cavill.
If he ends up switching roles, Momoa's Lobo would be the DC Universe's version of Marvel's Wolverine. Lobo was created as a satirical take on anti-hero comic book characters like the Punisher and Wolverine, with the DC character's cigar-loving aspect matching Wolverine's known preferences. Momoa played a different version of Aquaman from the classic, more regal take on the DC hero from the comics. The DCEU's Aquaman was more violent, impulsive, and sarcastic than the hero normally is, having more similarities with Lobo instead. That makes Momoa the perfect actor to play the DCU's Lobo, continuing at DC in a new role.