Things are finally starting to calm down at DC Studios, as old projects are making a bow and new projects are gearing up to take the main stage. Now that the DCU has found their Superman for Superman: Legacy, everyone is clamoring to know who will be the actor that takes on the role of the Caped Crusader (other than Robert Pattinson, who will remain the Batman of Elseworlds). While we wait, Jason Momoa made a pretty funny appearance as Batman.
Who would be the next Batman?
There is a lot of commotion about who the next Batman for the DCU might be, especially with the possibility of The Brave and the Bold around the corner after Superman: Legacy.
Some of the top suggestions for the next Batman right now are actors like Jensen Ackles, Pedro Pascal, Ben Barnes, and even Idris Elba as the first black Batman, which I'm sure many fans would love, and is something I could get behind.
Other suggestions include Jason Momoa, as fans want to see him continuing to exist within the DC Universe despite his role as Aquaman arguably coming to a close. Other suggestions for seeing Momoa continue in the DC Universe include starring as the interstellar mercenary and anti-hero Lobo, arguably a role he is perfect for.
Outside of the DCU, fans also want to see Momoa in the role of The Crow and the likes of Kratos in a live-action God of War movie. Still, it would be a damn shame to say goodbye to his glorious mane of hair.
It remains to be seen whether Momoa will continue as part of the DC Universe or not, but fans still have hope.
Jason Momoa made an appearance as Batman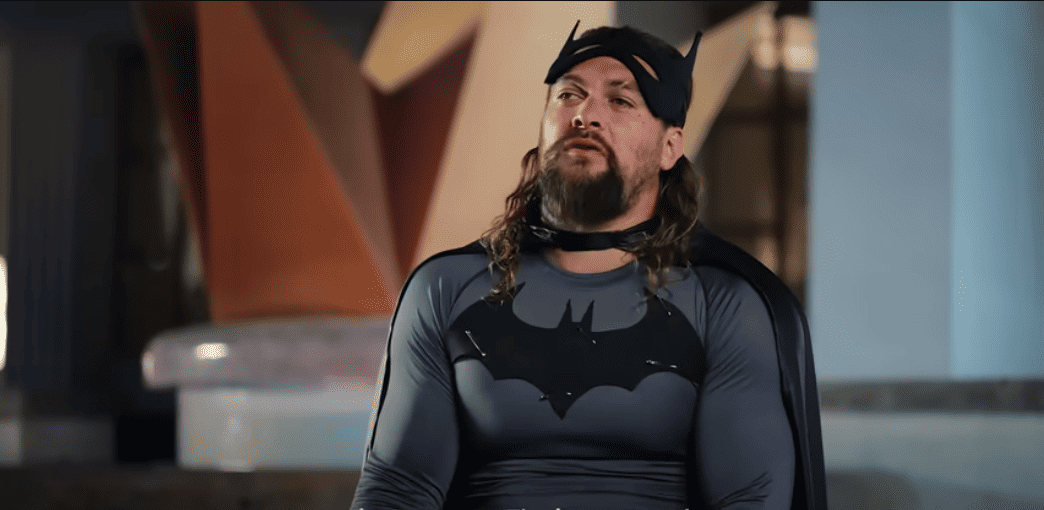 In the vein of getting to see Jason Momoa as Batman, Yas Island Abu Dhabi released a YouTube video about a month ago starring Momoa dressed as the Caped Crusader, working as a character at Warner Bros. World in Abu Dhabi.
The video is hilarious and goes as well as you would think, with a celebrity like Jason Momoa trying to parade as Batman at a theme park.
The video starts with Momoa appearing as Batman, to which fans respond, "You sure look like Jason Momoa," which happens to the poor guy regularly.
Whether he is on rides at Warner Bros. World or walking the theme park streets, everyone calls him Aquaman or Jason, even the other characters. He really can't catch a break.
Defeated, he finally admits that he is Aquaman, not Batman, trying to talk himself up. Suddenly a fan calls out to Aquaman, wanting an autograph. Still, instead of running up to him, she runs up to someone else dressed as Aquaman…Awkward.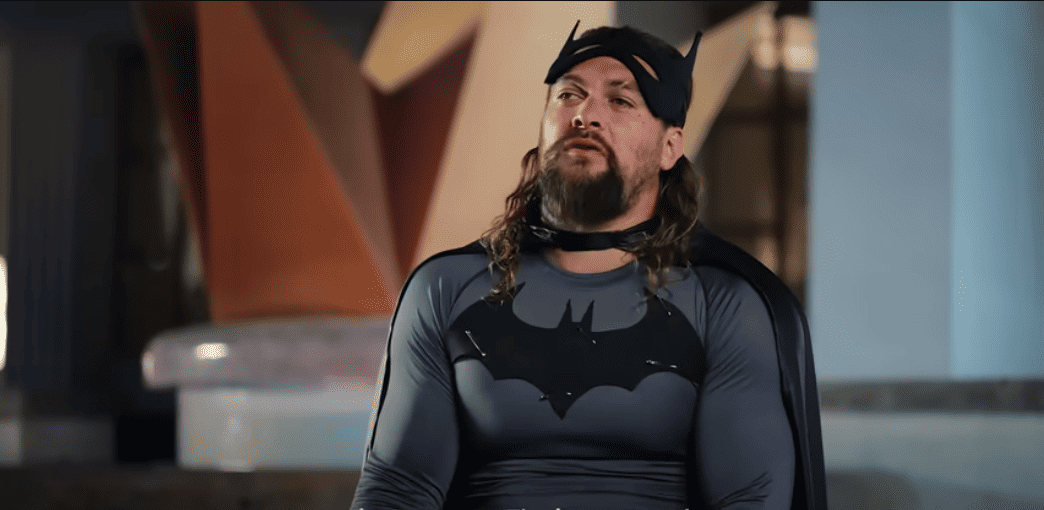 While the video is hilarious, Momoa's costume isn't convincing. Still, it gives fans hoping to see Momoa as Batman a small taste while we wait to see what will happen with the role and who will be the next Dark Knight.
What do you think of Jason Momoa as Batman? Who would you like to see in the role?