Jason Momoa plays the superhero Aquaman in the DCEU, but he's taking on a more villainous role in the upcoming film "Fast X."
Momoa, 43, opened up to Men's Health for the magazine's May/June 2023 cover story about him joining the "Fast & Furious" franchise, revealing he approached star Vin Diesel and came in with some ideas of his own.
"I saw the first 'Fast' and the one that was in Brazil ['Fast Five'], and they're amazing — they always are," he told the publication. "I talked to Vin and said, 'Yo, Daddy-o, I'm here to support you, but I'm going to do it my way. I'm going to be a bad man, and you're going to want to take me out!'"
In the film, the 10th in the mainline "Fast & Furious" series, Momoa plays Dante, a man seeking revenge following the death of his father at the hands of Diesel's character Dom and the rest of his crew in 2011's "Fast Five."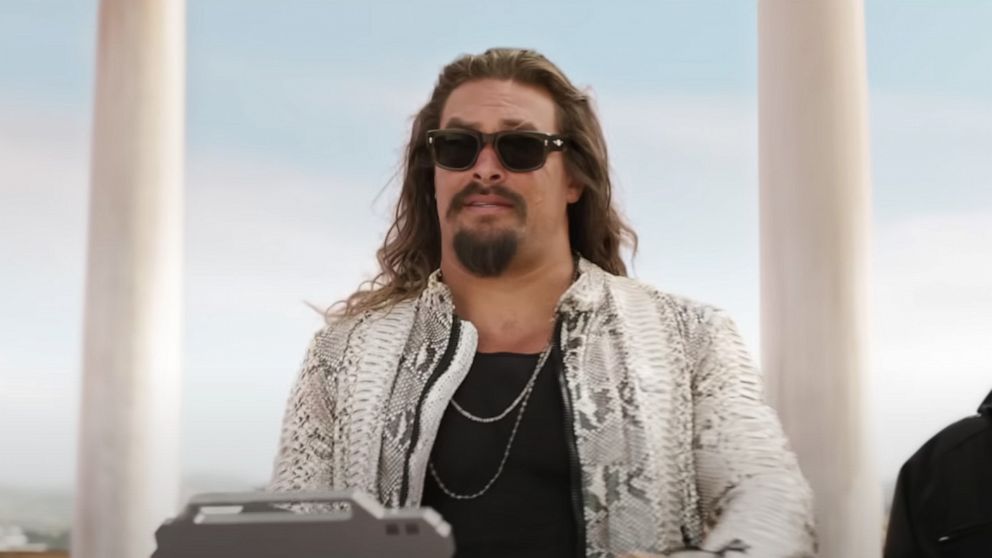 Jason Mamoa is seen in a still from the upcoming film "Fast X."
Momoa, a self-admitted "huge, huge car and motorcycle fan," said Diesel and the film's director, Louis Leterrier, respected his "weird and bold choices" and pushed him to really go for it while making him feel safe.
"Jason brings the humor, the panache, so much pink, purple, and fuchsia, beautiful silk, and he's not afraid to improvise and take risks," Leterrier said of the actor. "He's also a fantastic action actor — he will perform all his stunts, he will ride his bikes, he will drive his cars, he will sing his own songs. He's just a force."
Diesel also gushed about the energy Momoa brought to the film, saying, "For the finale of this great saga we wanted to bring in a super interesting and formidable villain."
"Fast X" was released into theaters May 19.