In the world of gymnastics, Simone Biles is a name beyond reproach. Every aspiring female gymnast looks up to the legendary Olympic gymnast as a role model. The Biles women seem to have a unique attraction to gymnastics, as Adria Biles, Simone Biles' younger sister, also did a stint in gymnastics.
Now, another female of the Biles clan is preparing to follow in the footsteps of this accomplished gymnast. The 7 months old Baby Biles is already exhibiting signs of being a nimble gymnast, as evidenced by this sweet photo that Simone Biles just shared on her Instagram stories.
Simone Biles gets emotional seeing her newest disciple
The 7-time Olympic medalist's Instagram stories contained a special moment today. She shared a photo of her niece, who looked absolutely darling in a white onesie, with a huge toothless smile on her small charming face. Her big eyes looked up at the camera, as she reached out toward her toes with her chubby hands.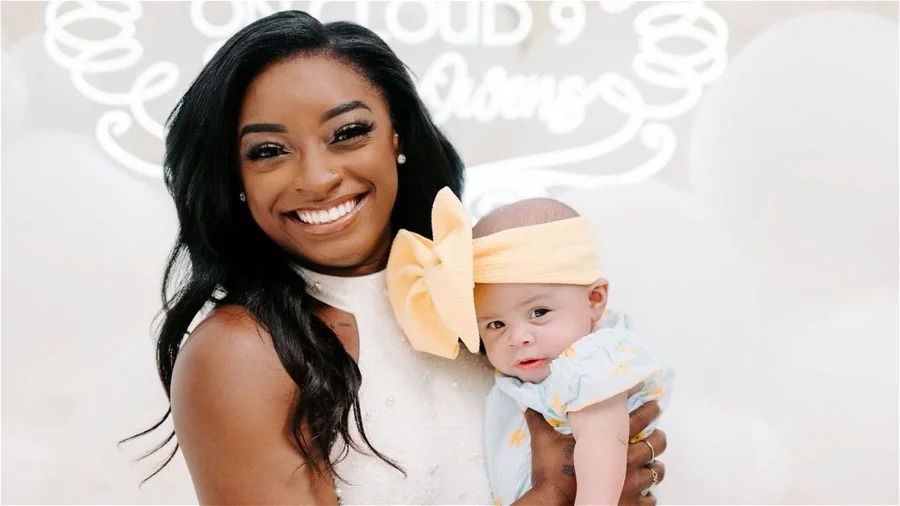 The picture was initially posted by Sammi Biles, Baby Biles' mother, and Simone Biles' sister-in-law, and contained the caption, "working on my flexibility aunt TT". It was re-shared by the Olympian with several emoticons expressing her emotional frame of mind after witnessing her niece following in her footsteps. The world-famous Olympic gymnast and her niece have had several excursions to the gym together.
Earlier this month, Simone Biles shared a photo of her niece sitting in the gymnastics landing pit on top of foam cushions. Along with the photo, Aunt Biles wrote, "little miss ronni girl had so much fun @ the gym", insinuating that the pair spent the day in the gym together. Ronnie Louise Biles is already trying her hand at gymnastics equipment at the mere age of 7 months.
The loveliest member of the family
Simone Biles might be the most famous member of the family for the rest of the world, but inside the Biles clan, Ronni Louise Biles seems to have everyone's heart and soul inside her tiny fist. The famous gymnast herself declared their undying love and dedication to Baby Biles the day she was born, by penning down special messages for her on social media.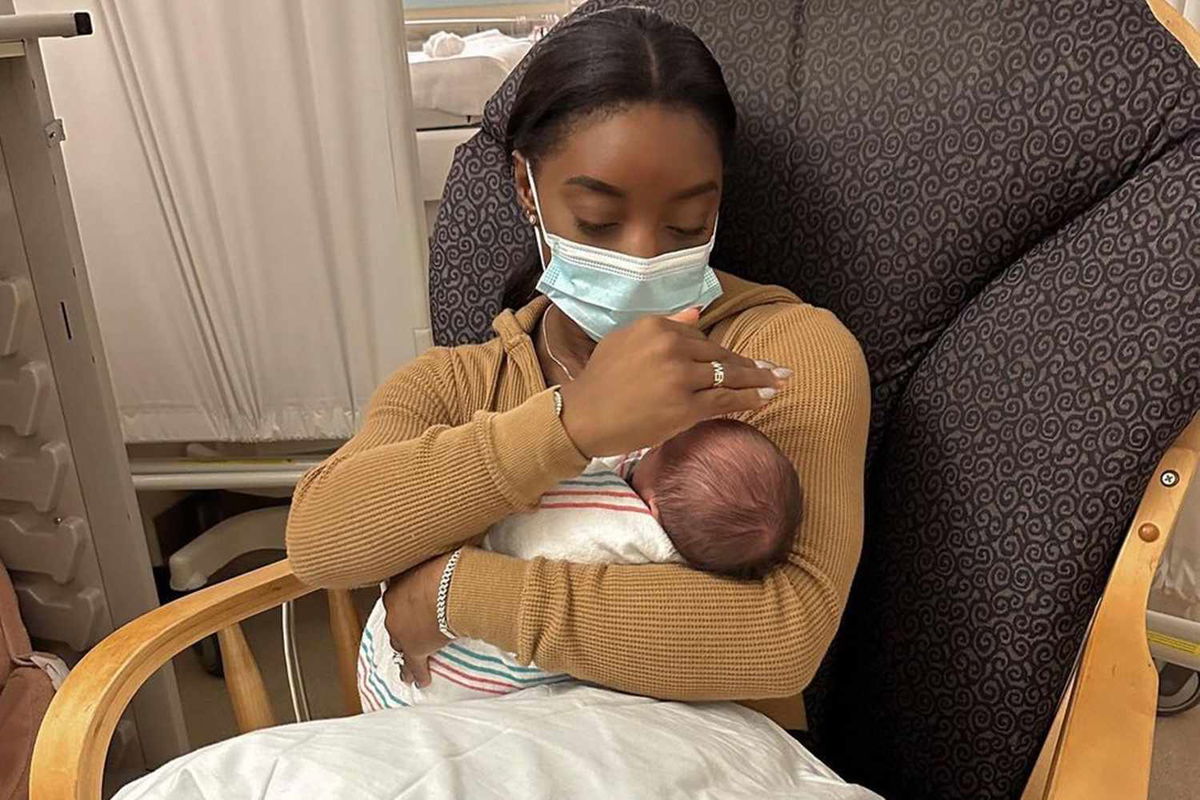 When Ronni Biles came forth into this world, the Olympic gymnast shared a photo of her niece in her arms, her tiny head peeking from under her hands. Along with the photo, she wrote, "my perfect little niece." In addition to this, Biles added, "so excited to spoil & love you." Even before Ronni Biles was born, when Simone Biles threw a baby shower for her sister-in-law, she declared, "baby girl is already so loved." Simone Biles is absolutely enchanted by her niece and already seems proud that the infant might carry her legacy forward.