The Golden State Warriors are "not actively" shopping guard Jordan Poole in trades, according to The Athletic's Anthony Slater.
Slater also reported the Warriors aren't heading into the offseason with the explicit goal of lowering their payroll but that the approach doesn't preclude a major roster reshuffle: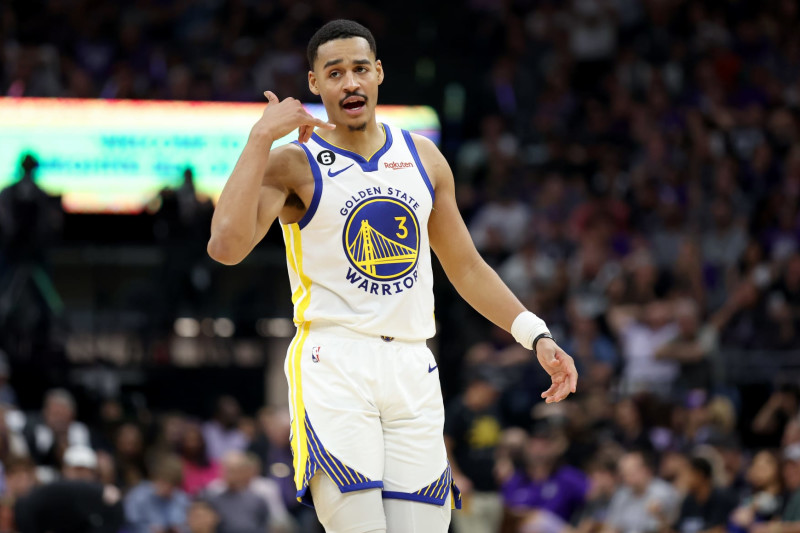 "That doesn't mean Poole is safe. That doesn't mean anyone besides (Stephen) Curry is safe. The Warriors intend to explore various avenues to restructure the roster this summer, both small and large in scope. That could mean Poole is part of a trade if the return package appeals."
The new-look front office—longtime general manager Bob Myers left the organization in May—has quite the challenge on its hands. It will have to strengthen a supporting cast around Curry that's clearly lacking while navigating a new collective bargaining agreement that's even more punitive toward the highest-spending teams.
Poole is one of the most logical candidates to be dealt if a major reshuffle unfolds.
The 23-year-old averaged 20.4 points on 43 percent shooting in the regular season, but his performance dipped noticeably in the playoffs. His scoring average fell to just 10.3 points, and he shot 25.4 percent from beyond the arc.
You'd expect more from a player who's about to start a four-year, $128 million extension.
There are also the lingering effects from when Draymond Green punched Poole at practice. Green and head coach Steve Kerr acknowledged the incident altered the course of Golden State's campaign.
Per Slater, there hasn't been any sort of line in the sand drawn between Poole and Green where one has to go.
"The Warriors are operating under the assumption that both Green and Poole can again be on the same roster and push toward the same championship goal next season without issue," he wrote.
You can leave that dynamic aside entirely and still see why trading Poole would be justified if it meant landing a return that meaningfully helped Curry, Green and Klay Thompson chase one more title.