Erica Herman, Tiger Woods' former girlfriend, is not backing down. She's taking her dispute with the golfer to the next level by filing a request to reconsider the ruling that sent their case to private arbitration. She wants the case to be held in a public court, and her attorney wasted no time in filing the new request.
Last month, a judge denied Herman's attempt to dismiss the non-disclosure agreement with Woods and ordered them to settle their lawsuits seeking millions in damages through arbitration. But Herman is determined to have her day in a public court, and she's not giving up without a fight.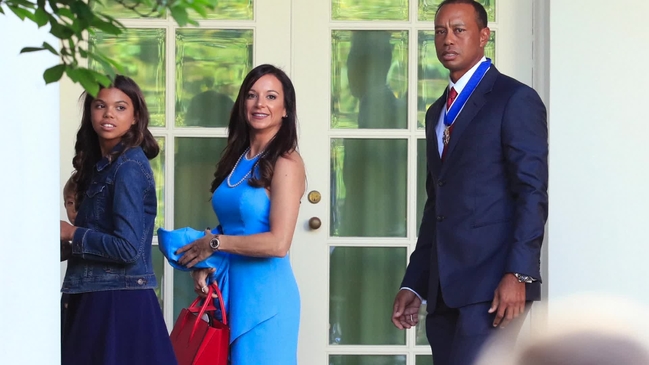 Tiger Woods' girlfriend seeks to nullify NDA with golf icon
The judge claimed that claims of sexual harassment lacked supporting documents requested by the court. However, Herman's attorney has argued that the NDA should only cover her work role and her relationship with Woods as the manager of his Palm Beach restaurant, rather than suppressing any claims of sexual harassment.
In her motion to reconsider the verdict, Herman is seeking to overturn the ruling that the dispute should be resolved through private arbitration. She has also accused Woods of sexual harassment and claimed damages of over $30 million in her lawsuit against him.
Tiger Woods' ex, Erica Herman, doesn't want their dispute to be settled via private arbitration, she wants it all to be public.https://t.co/Tx3hV7BORN

— OutKick (@Outkick) June 2, 2023
Legal battle between Erica and Tiger is escalating
The case has had its fair share of twists and turns. Initially, Herman's attorney denied the existence of an NDA, but later acknowledged that there was a signed agreement, although it differed from the version presented in court. These discrepancies have added further complexity to the already contentious legal battle.
Herman's determination to have her case heard in a public court speaks volumes about her belief in the validity of her claims. She met Woods while managing his Palm Beach restaurant, and her argument is that the NDA should not extend to their personal relationship outside of work.
As the legal proceedings continue, it remains to be seen whether Herman's request for reconsideration will be granted, and if so, what implications it will have for her dispute with Woods. The stakes are high, with millions of dollars in damages at play. The drama surrounding this case shows no signs of slowing down, and all eyes are on the court as this complex legal battle unfolds.
Tiger Woods's ex-girlfriend Erica Herman has her attempt to throw out NDA rejected by judge https://t.co/oAAQYWYgz2 pic.twitter.com/ns19kXXKli

— Daily Mail US (@DailyMail) May 18, 2023