Floyd Mayweather had a priceless reaction to his bodyguard getting knocked spark out on his undercard.
Mayweather rolls with a large entourage, which includes bodyguard Jizzy Mack, who was once called a 'juicehead monkey' by Conor McGregor.
He infamously squared off with the UFC superstar in the lead-up to his big-money fight against the former pound-for-pound boxing king back in August 2017.
Good thing he never fought McGregor as upon stepping in the ring with an experienced fighter in Koji 'Kouzi' Tanaka, Mack looked seriously out of his depth in a professional setting.
Mack fought Tanaka on the undercard of Mayweather vs. Mikuru Asakura and suffered a devastating defeat after being floored by a succession of knockdowns.
His defeat didn't impress Mayweather, who watched the bout before his exhibition against Asakura. He cut a priceless reaction in the dressing room.
Whilst getting his hands wrapped, 'Money' pulled a hilarious face as he watched Mack succumb to Tanaka's power.
The defeat, though, didn't faze him as he continued to bob his head to the music blaring out in the dressing room.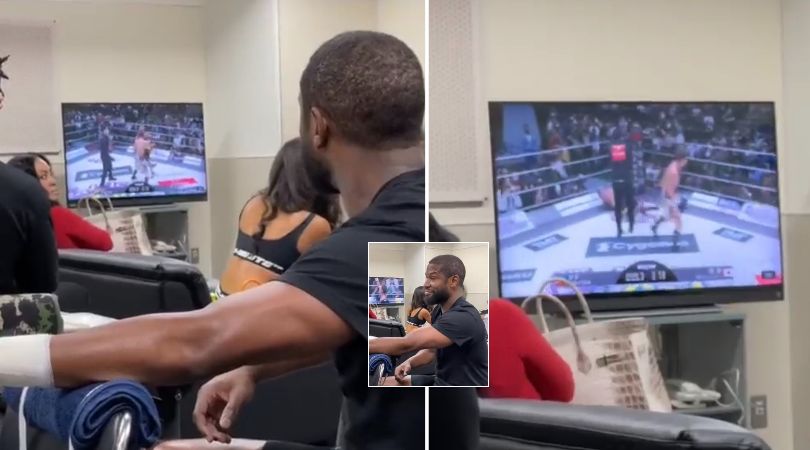 Speaking after the event, Mack thanked Mayweather for the opportunity and called for a rematch.
"I want to thank RIZIN and my boss Floyd Mayweather for giving me this opportunity to be in [an event of] this kind of magnitude and to fight," he said.
"It was a great match. I want to run it back. Because I felt like I had him. But I got tired in the third round, and my hands dropped. He caught me with a good shot, and we can run it back."