The worlds of Formula 1 and other sports have collided on more than one occasion in the recent past. F1 has become the prime destination for many prime-time celebrities and sporting stars. Neymar Jr is no exception. The PSG talisman was in attendance at the Monaco Grand Prix last weekend. However, he was made to blush on international television! The culprit? It was none other than the 7x champion, Lewis Hamilton.
Neymar has publicly sworn his allegiance to the Mercedes driver in the past. As it turns out, though, the 38-year-old racing ace goofed up big time on race day and it was at the expense of the 31-year-old Brazilian!
After snubbing Neymar Jr, Lewis Hamilton gets the cold shoulder online
Race day is always a hectic affair for all the drivers. Naturally, Hamilton was also in the same mood. So, when Neymar was walking down the pitlane, giving an interview, Hamilton wasn't really focusing on him. This meant that when the soccer player approached him, he gave him the apparent cold shoulder in front of millions of fans.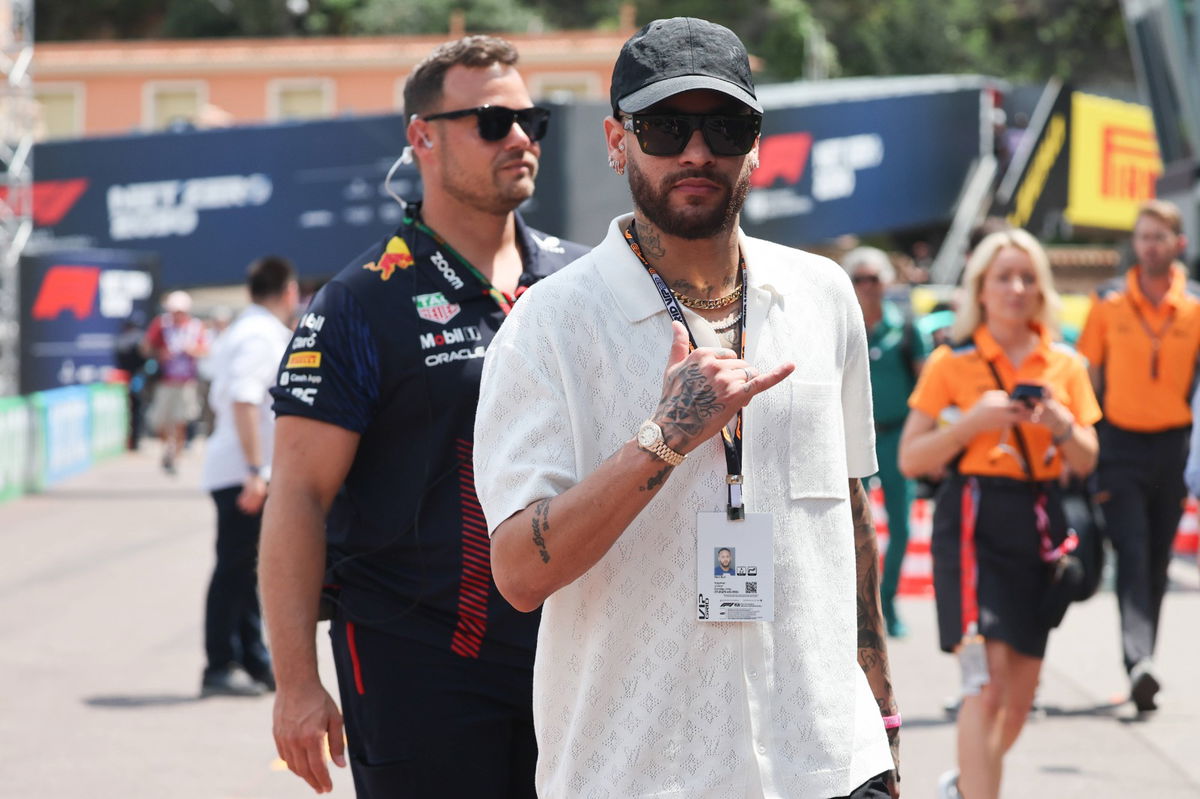 Hamilton must have realized this, as he jumped on to his Instagram story. He reposted a video of the moment, and captioned it, "My bad bro." Be that as it may, Neymar seemed to return the favor for Hamilton's shenanigans on Sunday.
Neymar replied by simply writing, "F*** u," on his Instagram story.
But it seems to be just banter between the two, given their long history of acquaintance.
The Lewis Hamilton x Neymar bromance is not dead
The banter was quite obvious in the social media posts of both the entities involved. Hence, there isn't really a big feud brewing between the duo. And it shouldn't come as a surprise, too. Both, Neymar and Hamilton have known each other for a while now.
For instance, as reported by the Mirror in 2021, "Lewis Hamilton linked up with Paris Saint-Germain superstars Neymar and Kylian Mbappe at model Cindy Bruna's 27th birthday party on Friday night. The French fashion icon hosted a star-studded event at the stylish Trattoria restaurant in Paris and lived up to recent tradition by inviting a number of PSG players."
After everything is said and done, this was a little social media exchange that spiced things up before the Spanish GP, right?