It was Mike Tyson himself who confirmed Jamie Foxx's recent health scare was likely a stroke. Nobody from the actor's family came out to contest these claims, meaning there is some truth to them. However, the same interview gave us a moment in which Tyson also confirmed that Jamie Foxx is still slated to play him in a movie or a limited series. This is a good indication that Foxx is recovering from what happened to him and he will continue with his already impressive artistic career. Tyson wasn't happy at all with the way Hulu did him dirty by using his name and image to create a series about his life. Mike hated them for doing it without his permission and has slammed the story as 'bulls***t'.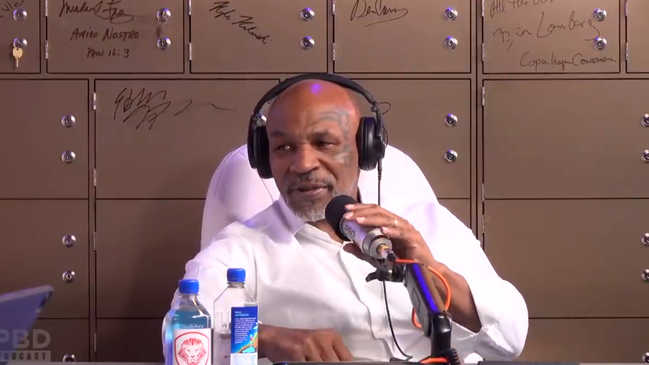 Mike Tyson accidentally reveals that Jamie Foxx suffered a stroke
Is Jamie Foxx too old to play Mike Tyson?
This Jamie Foxx portrayal of Mike Tyson has gone through some different stages of creation and taken different forms throughout the years. Ever since the actor won the Academy Award for Ray in 2004, Jamie Foxx has been trying to get this story off the ground with multiple big names attached to it. First, it was supposed to be a Martin Scorsese-directed film. When that fell off, the project morphed to an Antoine Fuqua-directed limited series. As far as Tyson knows, that latest iteration is the one that currently stands. But there is a small issue, Jamie Foxx is already past 50 and he is not getting any younger. How will Fuqua fix that issue?
Jamie Foxx + Martin Scorsese + Benjamin Button = Mike Tyson http://t.co/vFRWyqk1Wo pic.twitter.com/WaJnsHR6N3

— Télérama Vodkaster (@Vodkaster) March 13, 2015
Mike Tyson offered clues that will help Jamie Foxx deliver a good performance while at the same time he is looking younger than he is right now. Scorsese already did this with many of the actors from 'The Irishman'. Famously, 'Benjamin Button' is one of the films that did this better than any other product in film or television. Tyson revealed that is the route they will take with Jamie Foxx. But he needs to recover completely first. This is what Mike said: "It was a possibility. You know, I don't know what's gonna happen now, but you know, it's a strong possibility…Jamie's closer to my age, so in order to do him, they were going to do what they did with Benjamin Button. They were going to make him look younger."
Mike Tyson Is Unsure What's Going To Happen To His Biopic Series Jamie Foxx Was Set To Star In + Claims Actor Suffered Stroke Before Hospitalization  https://t.co/rPm4GCbJOw pic.twitter.com/x6ZrwDGjen

— theJasmineBRAND (@thejasminebrand) May 23, 2023