Miguel Leon Tyson is a young aspiring singer from the United States. He is the son of the former professional boxer Mike Tyson. Miguel is known for his strong passion for playing musical instruments, particularly the piano and drums.
Miguel Leon Tyson loves to take part in charity causes. He has been a member of the American Red Cross since August 2021 as a volunteer. Like his father, he is fond of boxing and loves playing rugby and football during his free time.
Profile summary
Full name                               Miguel Leon Tyson
Gender                                   Male
Date of birth                          18 April 2002
Age                                         21 years (as of 2023)
Zodiac sign                             Aries
Place of birth                          United States of America
Current residence                   Los Angeles, California, United States
Nationality                              American
Ethnicity                                 African-American
Religion                                  Christianity
Sexuality                                 Straight
Height in inches                     5'10''
Height in centimeters           180
Weight in pounds                 145
Weight in kilograms              66
Hair color                              Black
Eye color                               Dark brown
Father                                   Mike Gerard Tyson
Mother                                  Sol Xochitl
Siblings                                  6
Relationship status               Single
School                                  Odyssey Charter High School
College                                University of Southern California
Profession                           Volunteer, up-and-coming musician
Miguel Leon Tyson's bio
What is Miguel Leon Tyson's age? Miguel is 21 years as of 2023. He was born on 18 April 2002. His zodiac sign is Aries. He hails from the United States of America. He is of American nationality and is of African-American ethnicity. The upcoming musician studied music performance at the Estrella Mountain Community College from 2015 to 2016. He later enrolled at Renaissance Music Academy from 2017 to 2019. According to his LinkedIn profile, he is currently studying Psychology and a minor in Social Entrepreneurship at the University of Southern California in the United States. He enrolled at the university in 2020 and will graduate in 2024.
Who is Miguel Tyson's mom?
His mother is Sol Xochitl. Miguel's dad has been in three marriages, and Sol is one of his ex-wives. His mom is a former exotic dancer. She met with his ex-husband at a club in Phoenix, Arizona, USA. Their marriage lasted for a few years, after which they decided to part ways.
Who are Miguel Leon Tyson's siblings?
The upcoming musician is the fourth child in his family. He had a younger sister named Exodus Tyson, born in March 2005. Unfortunately, Exodus passed away on 27 May 2009 due to a treadmill accident in her home.
Leon also has five other half-siblings from his father's other relationships. Miguel's half-siblings include Mikey Lorna (33), Rayna (27), Amir (25), Milan (15), and Morocco (12). Leon's sister Mikey is the firstborn in the Tyson family, and her mom is Kimberly Scarborough.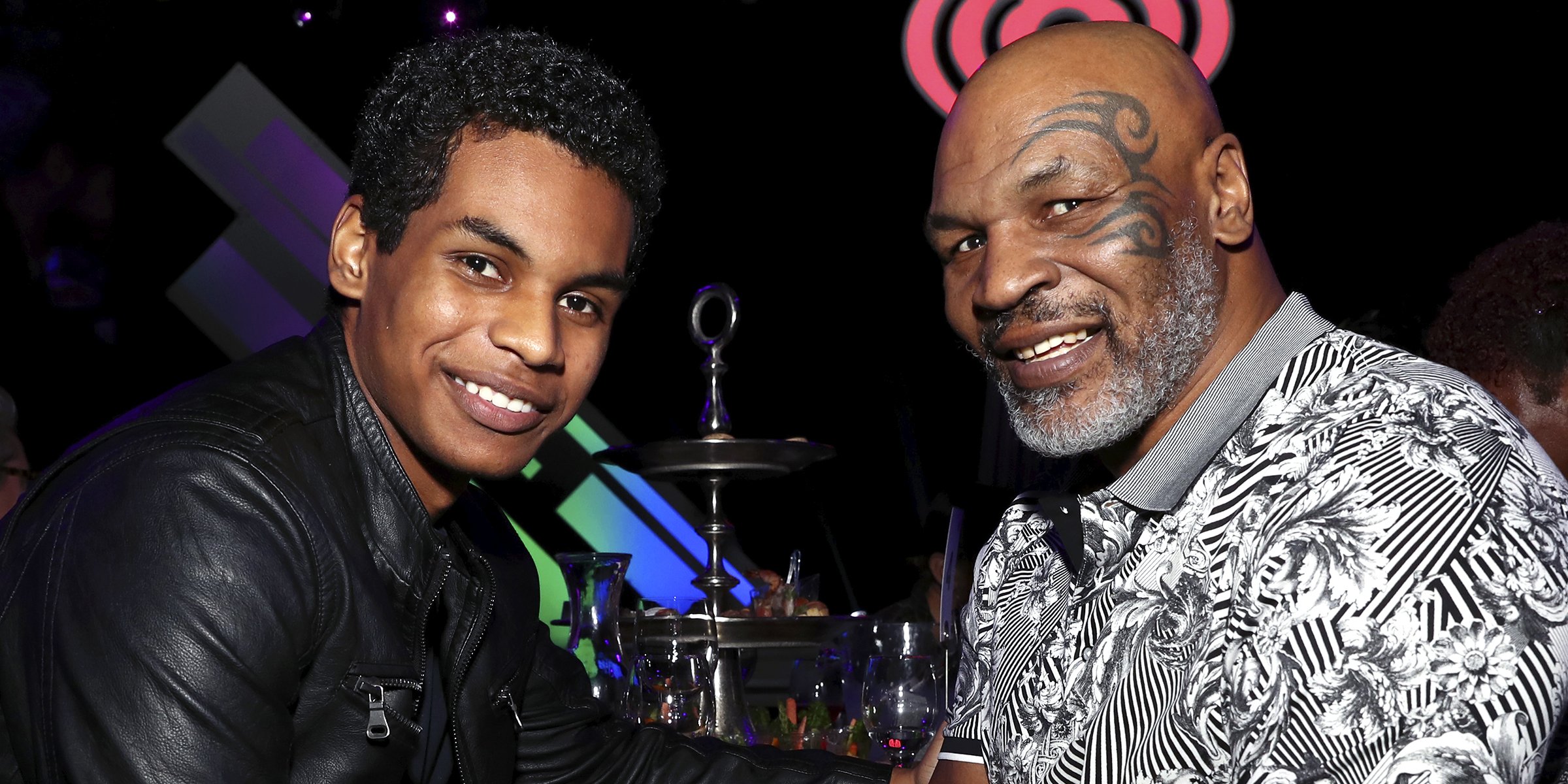 Rayna was born in Mike Tyson's second marriage with Monica Turner. She is an up-and-coming actress and is already making her way into the film industry. Miguel's brother, Amir Tyson, was also born in Mike Tyson's second marriage with Monica Turner. He is a young entrepreneur and founder of a streetwear clothing company named Debonair Attire.
Miguel's half-siblings, Milan and Morocco Tyson, were born to the former legendary boxer and their mother, Lakiha Spicer. Milan is an enthusiast of sports, especially tennis. Morocco is the youngest kid in their family.
What does Miguel Tyson do for a living?
He is an up-and-coming musician. Mike Tyson's son has also been a volunteer music teacher at iwilGO since 2017. From June 2018 to May 2020, Miguel worked as an Orthopaedic Assistant at the Desert Orthopaedic Centre in Las Vegas, Nevada.
What is Miguel Leon Tyson's height?
Mike Tyson's son stands at 5 feet 10 inches (180 centimeters) tall. He weighs approximately 145 pounds (66 kilograms).