After the Harry Potter movie franchise, one of the things that Emma Watson is arguably best known for is her feminist activism.
In 2014, the British star was appointed a Goodwill ambassador for UN Women, and in September of that year, she delivered a powerful speech to launch its new campaign, HeForShe.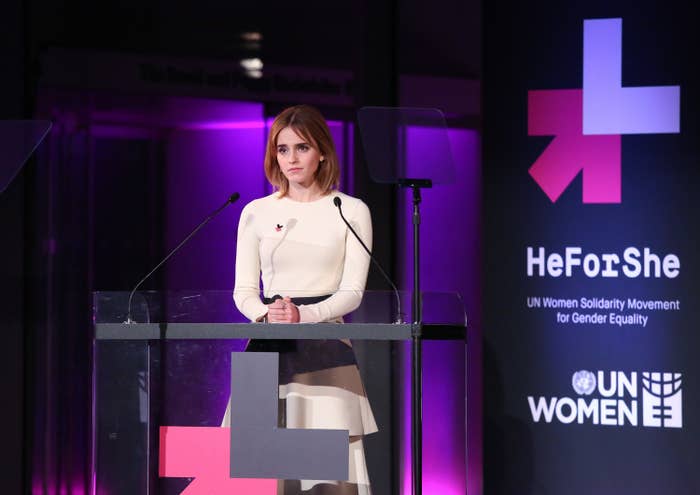 In the years since, Emma has continually used her platform to speak out on feminism and has delivered speeches all over the world as she advocates for change. In 2015, Time magazine featured her on its list of the world's most influential people.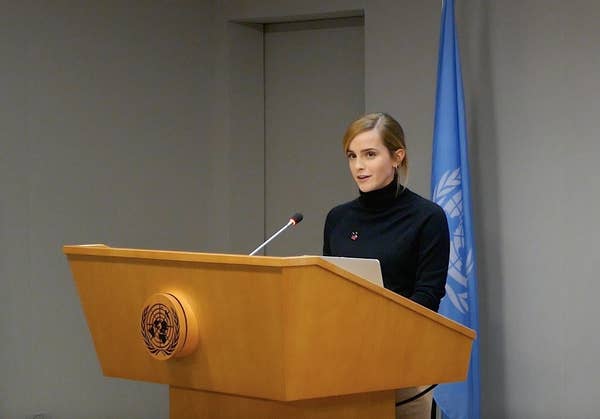 In 2017, Emma was heavily involved in the Time's Up UK movement, and she has become known for using her Instagram presence to draw attention to social issues.
Which is why some of her followers were left a little bit disappointed by Emma's latest social media activity, which comes after the star teamed up with her brother Alex Watson to launch their new gin brand, Renais.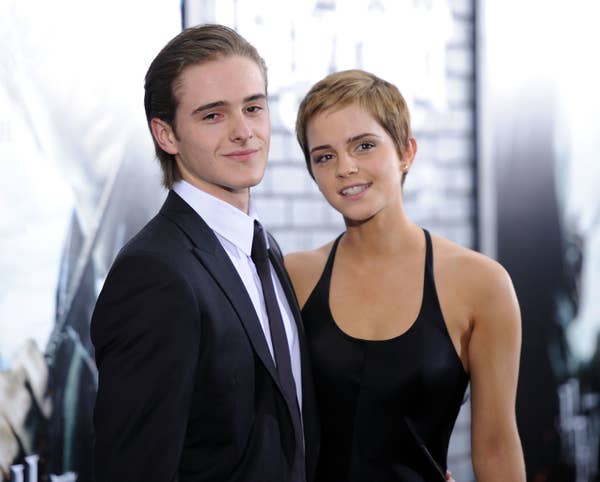 Emma is a "creative partner" for her brother's brand and helps with "imagery, the design, [and] art direction." Last month, she took to her Instagram page to introduce Renais gin to her fans.
"It is an ode to the sun-kissed vineyards of Chablis where my family has been making wine these past 30 years. Renais Gin is our love letter to Chablis; a carbon-neutral product, lovingly made from upcycled wine grapes," she wrote. "I'm having a proud sister moment. @alex.s.watson."
And while this marked a stark difference from Emma's usual posts, her followers didn't think twice until she took to her Instagram story Thursday to promote Brad Pitt's new gin brand.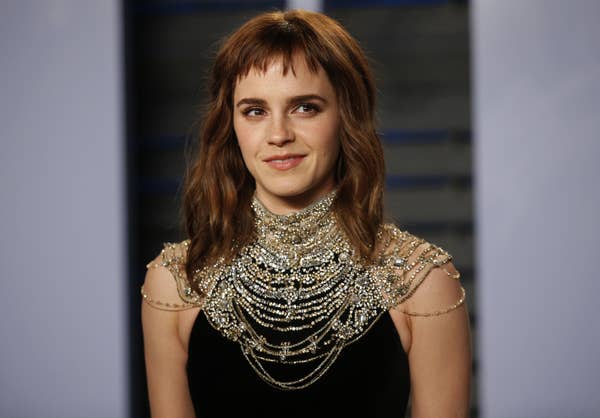 Brad has teamed up with Famille Perrin, the owners of a French winery, to launch the Gardener, which is described as "a reflection of the beauty and allure of the French Riviera."
Earlier this week, the Gardener's Instagram page shared a photo of Brad with his partner and a bottle of the gin alongside this caption: "Conceived by Brad Pitt and the Famille Perrin, The Gardener is a quest for perfection dreamed up by friends who share a love for the French Riviera."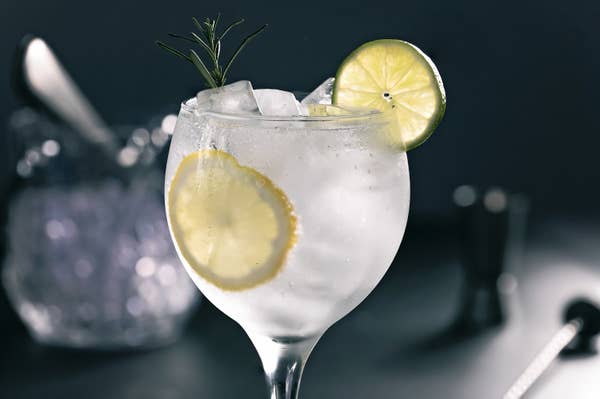 On Thursday, Emma commented on the post to welcome Brad to the gin-making family. She wrote, "@thegardener_gin Welcome from Chablis Brad! 💛 Do you also have an annoying younger brother who's obsessed with niche beverages? @alex.s.watson"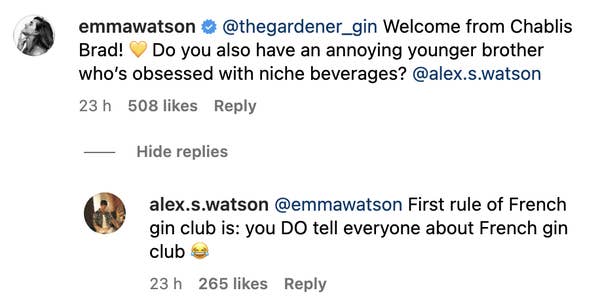 Alex quickly added in response, "@emmawatson First rule of French gin club is: you DO tell everyone about French gin club 😂."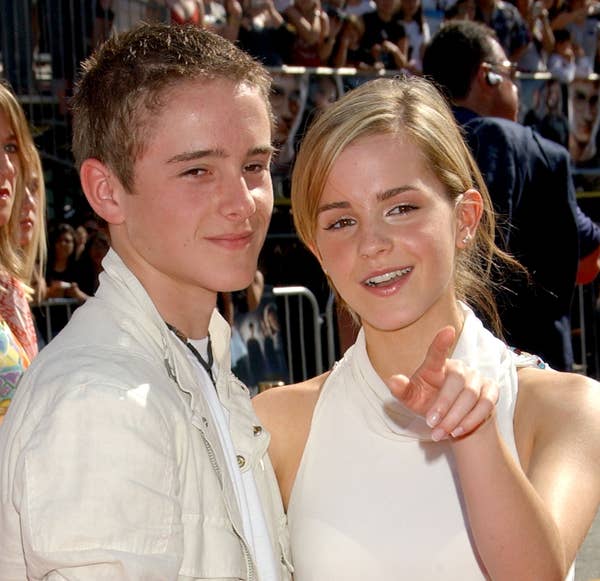 Emma then drew attention to the comments by posting a screenshot of them underneath the photo of Brad to her Instagram story for her 71.3 million followers to see.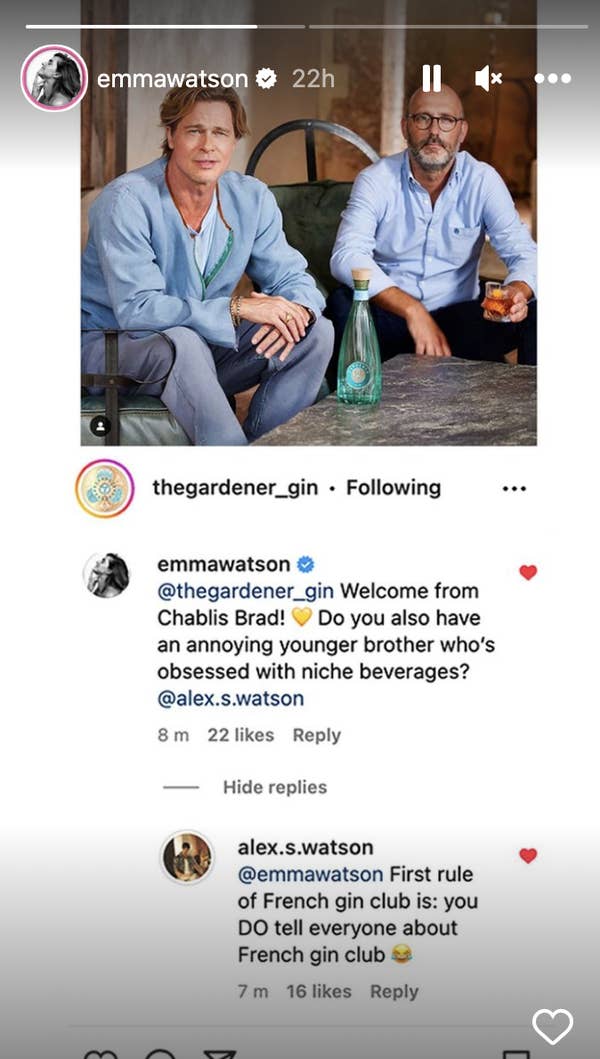 The Gardener's social media manager shared their appreciation for the welcome in their reply, which read, "Thank you @emmawatson and @alex.s.watson !! Glad to join this secret club with you 💚 Emma, here too, we have an entire family obsessed with fine beverages 😉"
"As member of the French Gin Club, we'd be glad to taste your new elixir and to share some of our gin with you 🍸" they went on. "If the Watson family pass by the French Riviera, you're very welcome at home!"
But Emma has been called out for aligning herself with Brad's new venture amid his ex-wife Angelina Jolie's domestic abuse allegations against him.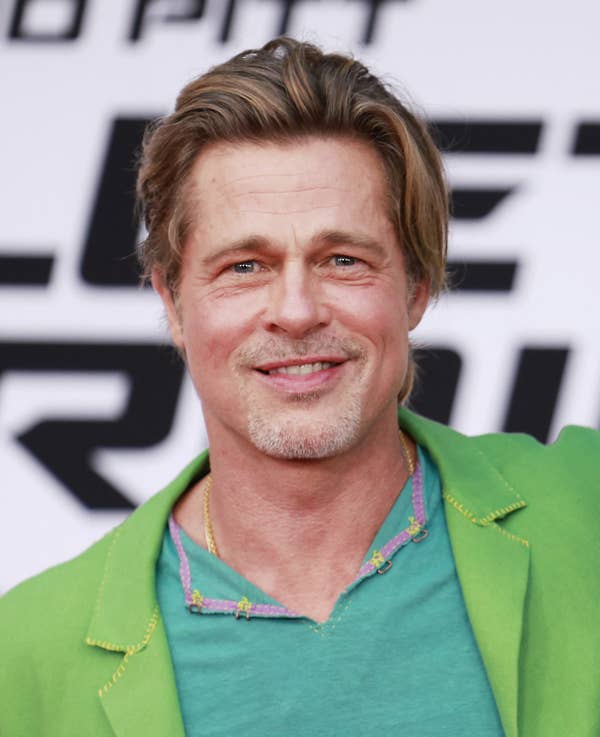 In October, legal filings saw Angelina accuse her then-husband of choking one of their children and striking another in the face during a flight on a private jet in 2016 — just days before she filed for a divorce from him.
In the document, she also alleged that Brad "grabbed" her by the head and "shook her," poured beer on her, and poured beer and red wine on their children.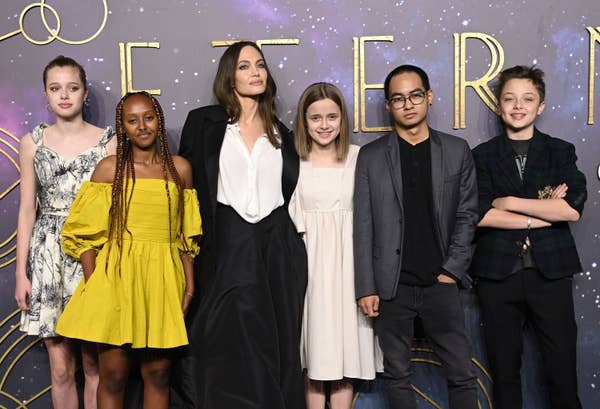 Brad has denied Angelina's allegations but previously admitted to "boozing too much" and said that it had become "a problem" by 2016.
In 2021, Angelina told the Guardian that she feared for the safety of her and Brad's children during their marriage and said that it had left her feeling "broken."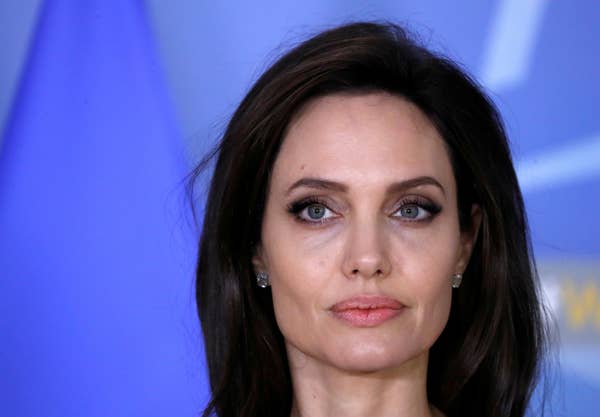 Which is why Emma's followers were puzzled to see her supporting Brad on social media.
Discussing the actor's decision on a Reddit forum, one person wrote, "Collaborating with/promoting with a man who has been credibly […] accused of domestic abuse as the United Nations Women Goodwill Ambassador since 2014 is definitely a huge pivot from how she has presented herself."

Another asked, "Are there any women in Hollywood with a backbone to stand up for their fellow women? I'm so tired."

One more commented, "It's scary how they use feminism for their own personal brand, but they don't give a two-second thought when it comes to siding with questionable men."

Someone else said, "How disappointing. The lesson that Emma Watson leaves us is: 'I'm a feminist yes, but if there's money in the middle… not so much.'"

Another reasoned that Emma may not have been aware of the allegations, to which someone else countered, "I am sorry, but these guys can't pretend that they don't know the vile allegations against him. So much for women empowerment and what not."

Emma has not acknowledged the fallout from her post about Brad, and BuzzFeed has contacted her representative for comment.
This is far from the first time that other celebrities have fawned over Brad since Angelina's allegations were made public, with January's Golden Globes also leaving some people uncomfortable.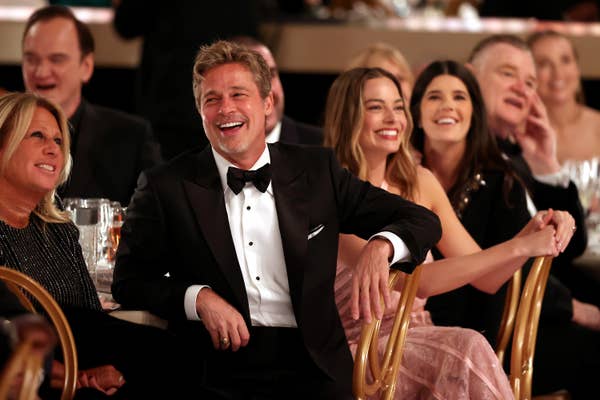 Brad was treated like the guest of honor at the awards show, where multiple stars praised him. At one point, Abbott Elementary creator Quinta Brunson literally paused her speech to give Brad a starstruck shoutout.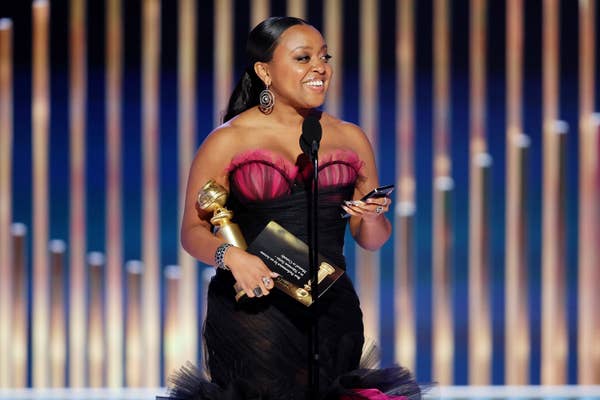 And after winning an award, Austin Butler called the actor one of his "heroes" before gushing, "Brad, I love you." Meanwhile, Regina Hall joked that she should have been introduced as "Mrs. Pitt," and Janelle James swooned over the actor in an interview with Entertainment Tonight as she admitted that she couldn't believe she got to spend an evening in his presence.
In fact, the positivity surrounding Brad that night was so intense that some viewers theorized that it had been a planned PR stunt. One person tweeted, "Wish this year's #goldenglobes had a disclaimer: 2023 golden globes show will be sponsored by Brad Pitt's PR team!"
Wish this year's #goldenglobes had a disclaimer: 2023 golden globes show will be sponsored by Brad Pitt's PR team!

— Sophia (@sophia_71_) January 12, 2023
Another wrote, "i'm genuinely convinced that all those people suddenly praising brad pitt at the golden globes the other night was a huge pr stunt to somehow cover up the abuse reports and convince the public that he's 'a good, widely loved guy.'"
anyways i'm genuinely convinced that all those people suddenly praising brad pitt at the golden globes the other night was a huge pr stunt to somehow cover up the abuse reports and convince the public that he's "a good, widely loved guy"

— Mrs. Columbo (@remainsoflilies) January 14, 2023