Gymnastics queen Simone Biles recently got married in an intimate ceremony to her long-term boyfriend, Jonathan Owens. However, this one was just a small wedding to meet the legalities as the big day will be celebrated through a destination wedding. The duo got engaged in 2022 on Valentine's Day and took more than a year to plan their dream wedding. But, it is only now that the gymnast has decided to share how her friends and family reacted to the engagement news last year.
As Biles shared a compilation of the varied reactions from her loved ones, fans got hooked on the response of Mama Biles. It was Nellie Biles's reaction to Simone's wedding that had them all rolling on the ground.
Mama Biles reacts to Simone Biles's big news
Earlier today, the newly-wedded gymnast, Simone Biles Owens, posted a video compiling the clips featuring how everyone close to her reacted to her engagement news. Adding a caption to the post, she wrote, "A little over a year ago Jonathan & I got engaged 🤍 I screen recorded my family & friends reactions! Here ya go 💍."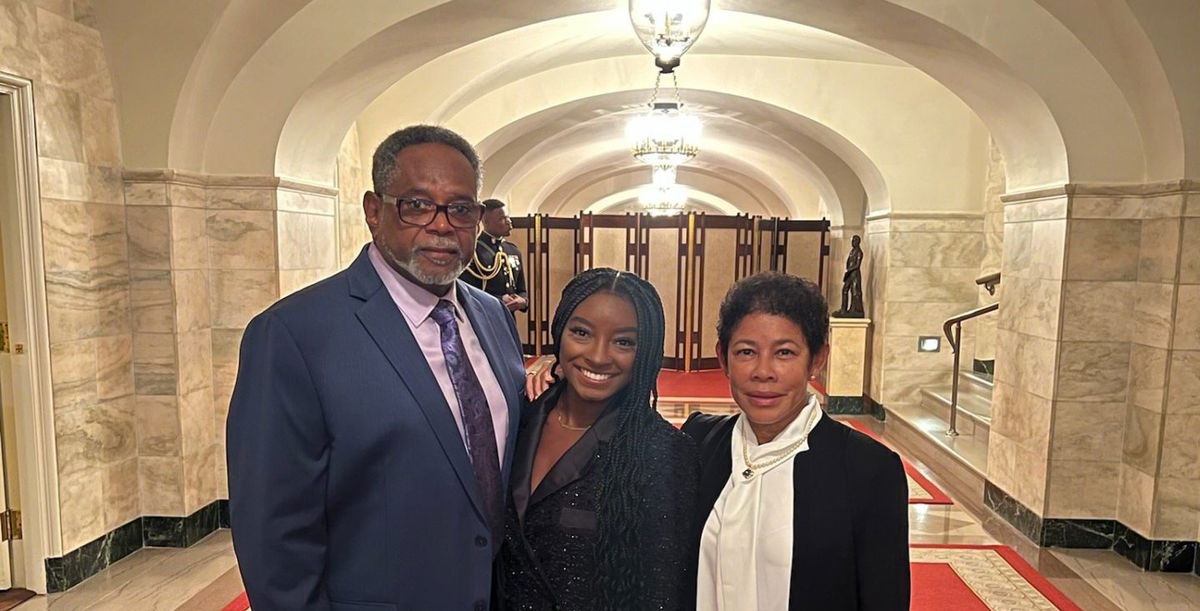 The video featured an array of emotions. While some screamed with joy, one was left speechless. Biles's younger sister Adria even jumped out of the car due to her excitement. However, mama Biles just stood frozen. What made the moment even more endearing was that she was wearing a sweatshirt with Simone Biles's name on it.
All the fans of the young gymnast appreciated how cheerful people around Biles were to see her happy. However, they couldn't control their laughter when it came to Mama Biles's reaction.
Fans react as Simone Biles shares a heartwarming post
Pointing out how Nellie was left speechless, one fan commented, "Momma Biles was too stunned to speak 😂." Another one added, "Mom was stunned into silence😂😂." Finding her reaction hilarious, another one wrote, "Moms reaction was hilarious." Remembering Adria's reaction too, a fourth fan added, "Sis and mom's reactions 🫶🏾😁."
Laughing at the comical reaction, a fan commented, "Momma reaction is priceless 😂 She had to make sure because she is NOT for the shenanigans 😂." Another one added, "Your mom's non-reaction… DEAD! 🤣🤣🤣." Understanding why she reacted the way she did, a fan wrote, "Mom though! 😂 Y'all already know what she was thinking. 😂."
In less than 10 hours, the post has amassed more than 132000 likes and thousands of comments. While fans try to contain their amusement, what do you think of Mama Biles's reaction? Let us know in the comments.