Rhea Ripley has become the new dominant women's champion on SmackDown after she beat Charlotte Flair at WrestleMania. The star also has the support of The Judgment Day, though it remains to be seen how the faction will work after the WWE Draft and whether everyone will stay together.
However, given her heel character and success, it's assumed that Dominik and she won't be split. The creation of the "Mami" character and "Prison Dom" has seen both their stocks skyrocket in WWE. Continuing with that success, they will probably be on the same brand even after the draft.
However, one thing Ripley has been doing regularly might go too far for WWE. The Eradicator has become physically involved in multiple feuds and rivalries when helping Dominik.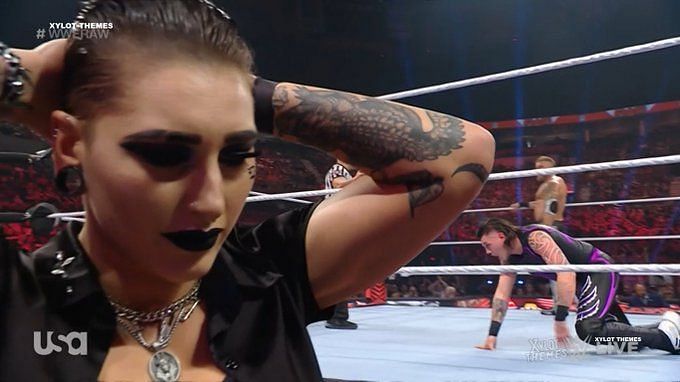 While the company tends to turn a blind eye to most interferences in matches unless the referee sees it, there's one thing that they are consistent about. If anyone attacks a referee or a WWE official, they face punishment.
Brock Lesnar himself has been fined, and with the level at which Rhea Ripley has been getting involved, it's only a matter of time before she takes it further and pulls a referee or two out of the ring to prevent Dominik from suffering a loss.
Even if they ignore it the first few times, if this continues, it will inevitably lead to Ripley being punished by being stripped of the title.
Rhea Ripley does not hold back when defending Dominik Mysterio
Rhea Ripley is quite protective of Dominik Mysterio. Even when he was taken away by the police after confronting his family last year, she didn't take it well and was shouting.
Multiple stars have suffered at her hands because they had the misfortune of being the ones to face Dominik that week.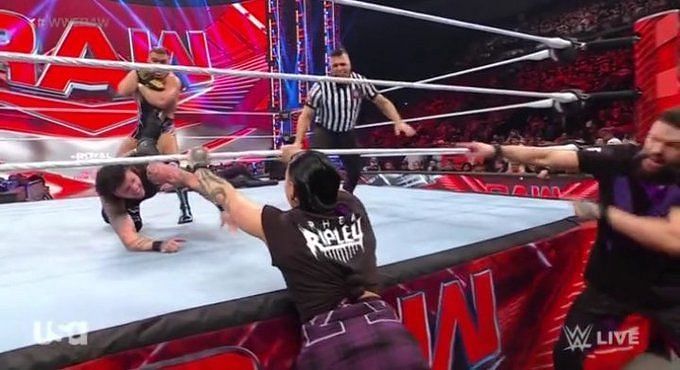 Edge, Rey Mysterio, and other such stars have all been victims of her attacks. It's only a matter of time before she gets carried away in her efforts.
Whether the above circumstances play out, it will be interesting to see if WWE uses it to separate Dominik and Ripley.
Do you think Rhea Ripley will end up attacking a WWE official soon? Leave your thoughts in the comments section below.