Rolando 'Rolly' Romero says Ryan Garcia doesn't "deserve" a rematch with Gervonta Davis after being counted out against him last Saturday
Rolly says he believes he'll get a rematch with Tank Davis before Ryan, and he could be correct. If Rolly defeats 40-year-old Ismael Barroso next month in their fight for the vacant WBA 140-lb title on May 13th, he could lure Gervonta up in weight to battle him for his strap. According to Rolly, Ryan (23-1, 19 KOs) must rebuild his career after his seventh round knockout loss to the former three-division world champion Tank Davis. At the post-fight press conference, Ryan declared his intentions to move up to 140. We'll see if he does that.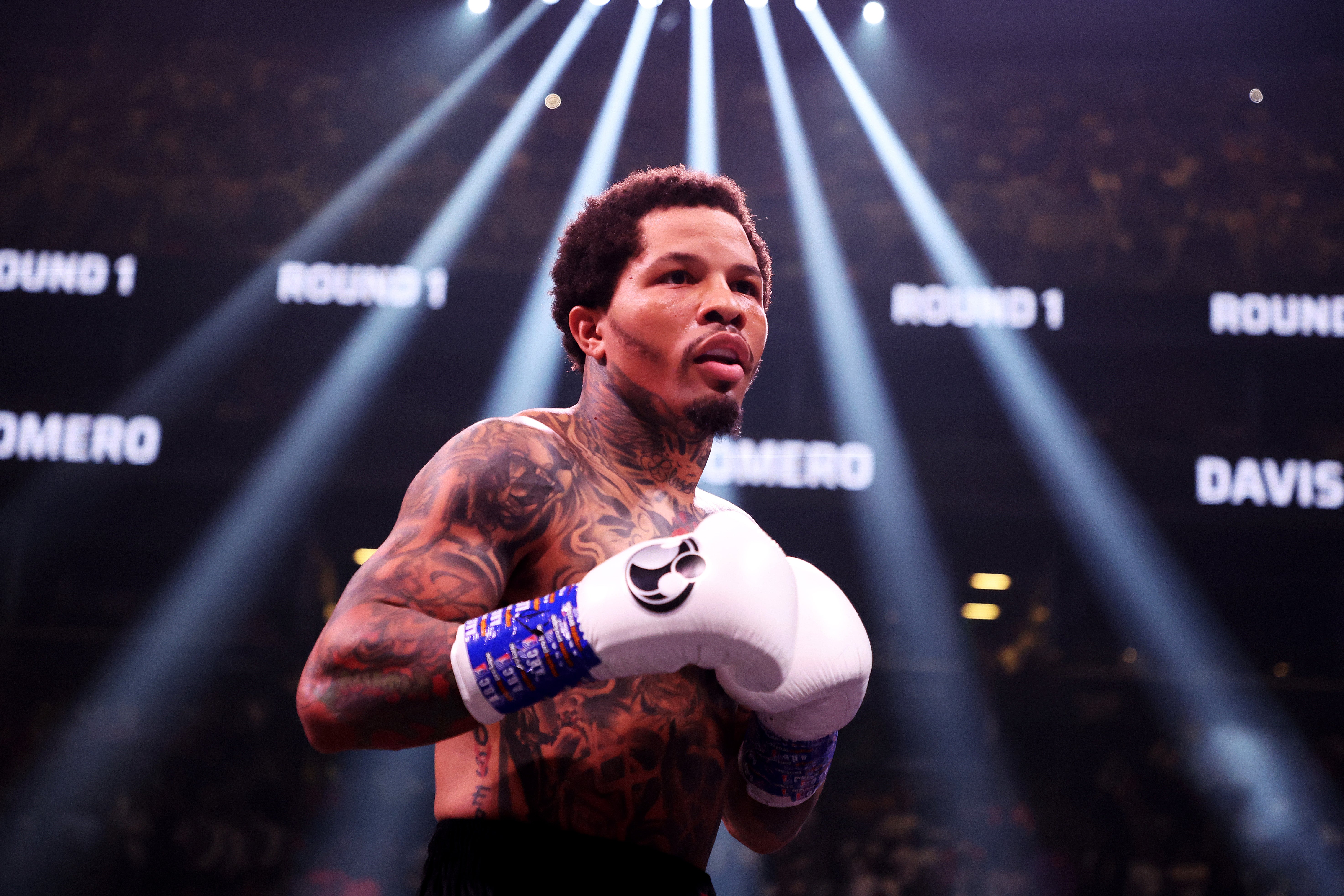 It's going to be harder for Ryan at light welterweight than it was at 135 because for him to win a genuine belt, he'll need to go through one of these champions: Subriel Matias, Regis Prograi,s and Josh Taylor. Ryan Garcia Doesn't Deserve Rematch "Honestly, no, because I thought the big factor was going to come down to Tank's feet because Ryan is the harder hitter out of the two and the faster fighter out of the two because I've been in the ring with both of them," said Rolly Romero to The Schmo when asked if he was surprised by Ryan Garcia's loss to Gervonta Davis.
If the focus of Tank Davis' management at PBC is just money and not legacy, Ryan will get a rematch whether he deserves one or not. Before then, it's important that Ryan get at least one win against a credible opponent at 140. These would be good options for Ryan's next fight:
Arnold Barboza
Jose Zepeda
Gary Antuanne Russell
Jose Ramirez
Liam Paro
Teofimo Lopez
Sandor Martin
Richardson Hitchins
"Gervonta has the faster feet, and that's what made the biggest difference. It was a good fight for both of them, so props to them," said Rolly. "Is that even a question? Of course, I'm going to get it first," said Rolly when asked who would get the rematch with Tank Davis first between him and Ryan Garcia. "Ryan don't deserve no rematch. He has to build his way up. Me, I beat the living s**t out of him [Gervonta], and he caught me. It's boxing. Me and Ryan can get it too. I'm excited to see that one. I think the entire boxing world has been waiting for me and Ryan to fight.
"Me and Ryan have sparred in the past, and it has gone a little viral. That's one that everyone in boxing has been waiting for forever.
"All those fighters you just named are completely irrelevant to me in the sport of boxing. They're very boring, and they don't sell," Rolly said about Devin Haney and Shakur Stevenson. "So to answer that question, Rolly," said Rolando about his belief that he'll be the first one to defeat Gervonta. "It's kind of sad that you got to get on all that stuff to try and compete with me and still get knocked," said Rolly about his previously scheduled opponent Alberto Puello testing positive for a banned substance. "It breaks my heart that there is so much corruption in this boxing game. "I was born with the gift of being a hard hitter, and all these mother f***kers want to try and cheat, and they still can't get it. It wasn't going to help him, but it's said that you got to enhance your performance.
"I'm happy it's still a southpaw. The reality is I was going to fight Barroso after this because he was supposed to be my mandatory. It doesn't really change anything. I just skip him [Puello], and I go into that and fight somebody else. "I was supposed to move up [to 140] two years ago. I'm a big boy, and I eat a lot. You're body changes every five or six years. I've been at 135 for a very long time. It's time for me to move up," said Rolly.