Rhea Ripley has established herself as a major presence in WWE. Not only has she won the SmackDown Women's Championship, but she has also made a name for herself as one of the major stars in the company.
Despite being a part of The Bloodline, Ripley has shown that she can stand alone when required. Still, her alliance with Dominik has been a critical part of her character heading into her current position on the roster.
However, today's segment seemed to hint at the future and some possible upcoming changes. Paul Heyman announced a partnership between The Bloodline and The Judgment Day had been negotiated by Roman Reigns.
While there's a partnership that does not equate to peace, the hostility between the two factions was clear for anyone to see. The two people who seemed to be the closest to coming to blows were Solo Sikoa and Rhea Ripley.
The staredown between the two stars didn't go unnoticed by fans either, all noting what it could mean in the long run.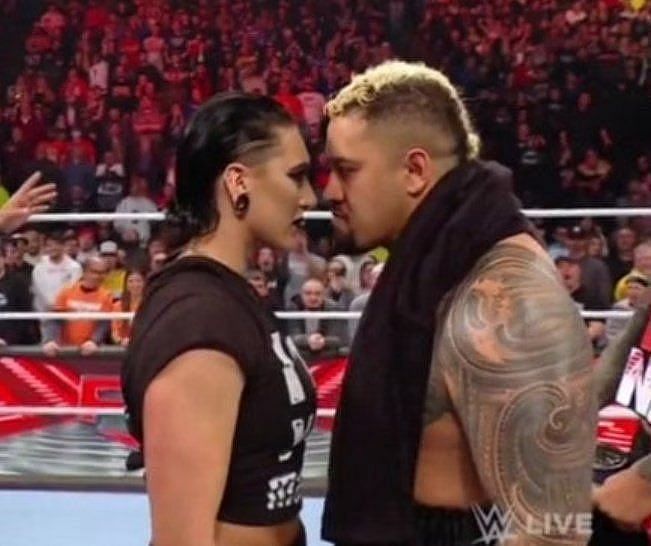 However, the chemistry between the two might also lead to a future segment. Rhea Ripley and Solo Sikoa could easily get romantically involved onscreen if the company follows this line of thinking, which could lead to the biggest challenge of Dominik's life.
Solo Sikoa and Dominik could enter a feud to compete for Rhea Ripley's affection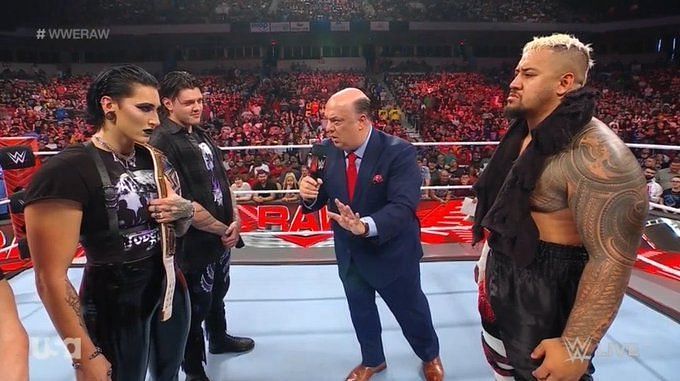 Ripley and Dominik have been quite the duo, but rare is the WWE romance that is not troubled by a third party.
It happened with Macho Man and Miss Elizabeth, Triple H and Stephanie McMahon, and even Rusev and Lana.
The storyline might not be any different if the silent yet brutal Solo Sikoa and Rhea Ripley suddenly kick off a romantic relationship. This would leave Dominik Mysterio in the lurch, as he would feel completely robbed.
The ensuing storyline between Sikoa, Ripley, and Dominik would be one that every fan would follow. No matter what happens, it is guaranteed to be one of the most interesting angles in WWE.
Now, it remains to be seen if WWE books it, and if they do, how soon they decide to go with it.
What do you think of Ripley and Solo Sikoa being put in a romantic relationship? Leave your thoughts in the comments section below.