Charlie Woods is slowly making his name in the golf world. Although he still has a long way to go, the expectations are quite high for him being the legend's son. The 15-year-old has already become quite popular and impressed many with his game at the PNC Championship.
Having participated in a few PNC Championship events, Charlie has raked in a good amount of money so far in the event. In 2020, Team Woods took $47,000 home finishing 7th. In 2021, Team Woods did incredibly well to finish runner-up raking in $80,000. In the latest edition, Tiger and his son could only get $45,167 after finishing in 8th place.
As Charlie is entitled to half of these amounts, he has earned $86,083 so far from the PNC Championship only.
Charlie Woods's net worth
As reported by the website Wealthymint.com, Charlie Woods' net worth is around $1.5-$5 million so far. He was seen wearing Nike merchandise in the recent PNC Championship.
Charlie was also using TaylorMade SIM during the PNC Championship costing around $549.99 and a TaylorMade P7MC which costs $1,399.99.
Charlie Woods's career so far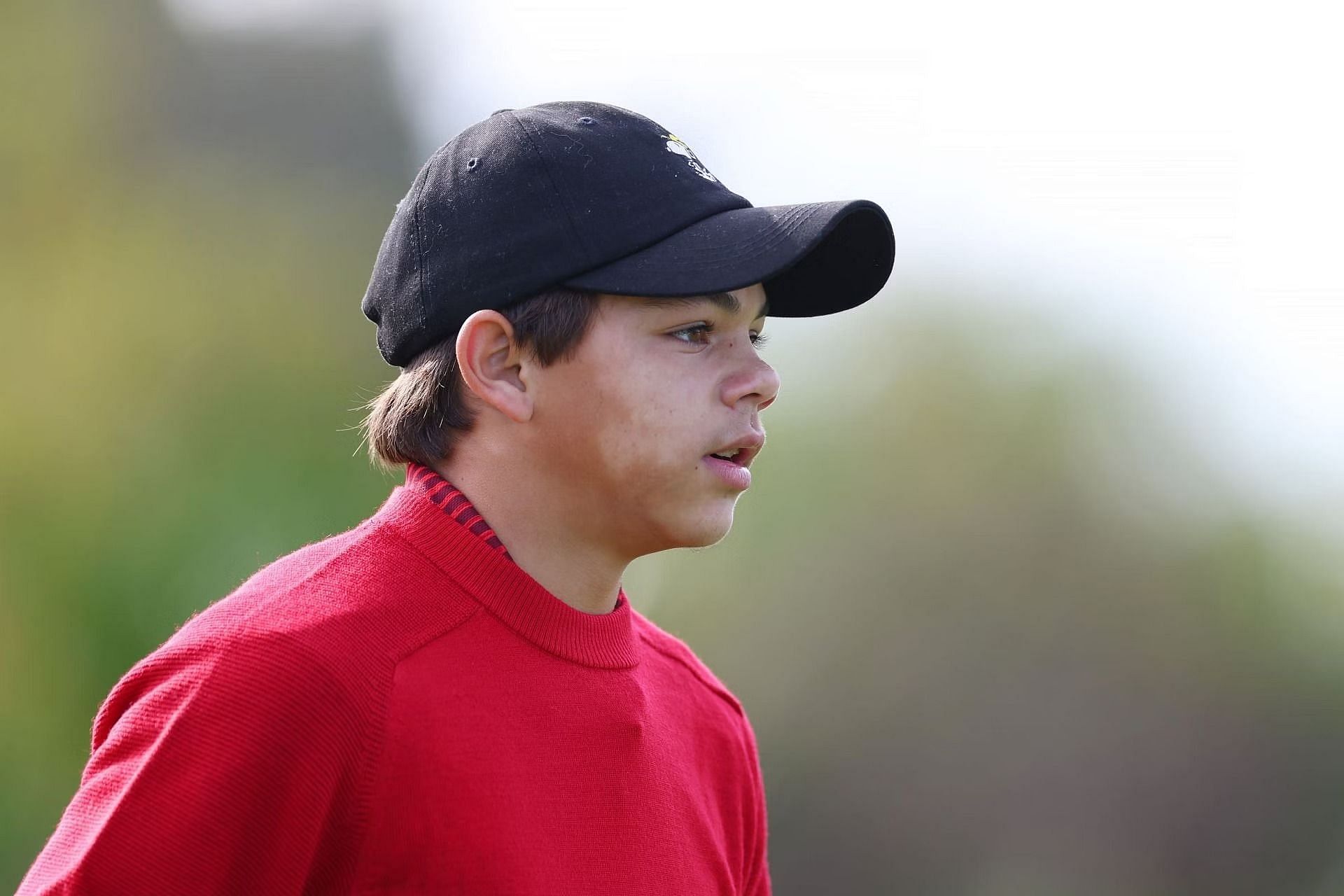 Bookies have placed odds of 1500 to 1 on Charlie winning Major before turning 21
Charlie Woods is still young and plays school-level and junior-level golf. He won a junior golf tournament in Palm City, Florida. He got recognition when he put on a show with his father during the 2021 PNC Championship. Both scored 11 birdies in a row in the final round at Ritz Carlton Golf Club to post a score of 25-under, two short of John Daly and John Daly II. Charlie showcased some brilliant shotmaking skills.
Charlie Woods has featured in four Junior PGA Tour South Florida tournaments and four Hurricane Junior Golf Tour events. On the South Florida Tour, he finished 22nd, 40th, 23rd, and 28th. On the Hurricane Junior Golf Tour, he placed T-2, first, tenth, and first.
The bookmakers have set the odds at 1500 to 1 for him to win a major before turning 22. He would be aiming to follow his father's path, having secured his first major victory in 21 years, three months, and 14 days during the 1997 Masters.
Many professional golfers are impressed by Charlie's skills. World No. 1 Jon Rahm praised Charlie in 2022, saying that for the 12-year-old, Charlie had more talent than he had at that age.
"Charlie has got a lot of talent, certainly a lot more than I did at the age of 12."
Justin Thomas, who is very close to Charlie, threw light on his competitive side.
"For some reason, Charlie always wants to beat me… It doesn't matter what it is, " said Thomas. Although he's never beaten me in golf or a putting contest, he talks trash just like his dad."
Lee Trevino was also amazed by witnessing Charlie Woods and suggested that the young player possesses the power and has the potential to develop into an exceptional ball striker.
When will Charlie Woods play next?
It is unlikely that fans will see Charlie playing anywhere before the PNC Championship later. It will be interesting to see how much progress Junior Woods makes by then.