All the doubts about Max Verstappen's first championship were shattered by the Dutchman as he won this year's title with supreme dominance. Many of the F1 pundits and former drivers have been praising the Red Bull ace for a stupendous show this season. But what if we tell you that an ex-Red Bull chief believes being a 'boss' isn't enough for Verstappen to dominate the F1 track in the upcoming years?
The way Max Verstappen has driven the RB18 this season shows his mettle. But an Ex-Red Bull chief feels that there's much room for the Dutchman to grow. According to him, the Dutch lion is "technically weak".
On Eurosport France's 'Les Fous du Volant' podcast, Guillaume Rocquelin, Red Bull's former Head of Race Engineering said, "I think Max maybe had more natural talent, that's what he relied on the most. But Sebastian was the most complete. Max has always been a boss. He has enormous self-confidence, he knows what he wants and he is very direct."
He added, "But I'll be honest, Max is weak technically compared to other drivers we've worked with. I think he still has a lot of progress to make. "He is a leader by his attitude, his results. But I think he can improve from a technical point of view and in the way of developing the car."
If you think Guillaume Rocquelin is the only one who has called Max 'not as complete' while comparing him to another ace of the sport, you might have missed what Jenson Button said last year.
Jenson Button picks Lewis Hamilton as a complete driver over Max Verstappen
Although this year Verstappen showed his supreme class in the premier league. But what was more astonishing was the blistering battle last year between the two arch-rivals Max Verstappen and Lewis Hamilton.
A miraculous win for Verstappen at the 2021 Abu Dhabi Grand Prix denied the Mercedes ace his 8th world title. The way both the drivers had shown flashing speeds on the tracks, the comparisons were inevitable. In those, one assessment was offered by Jenson Button, the 2009 F1 champion.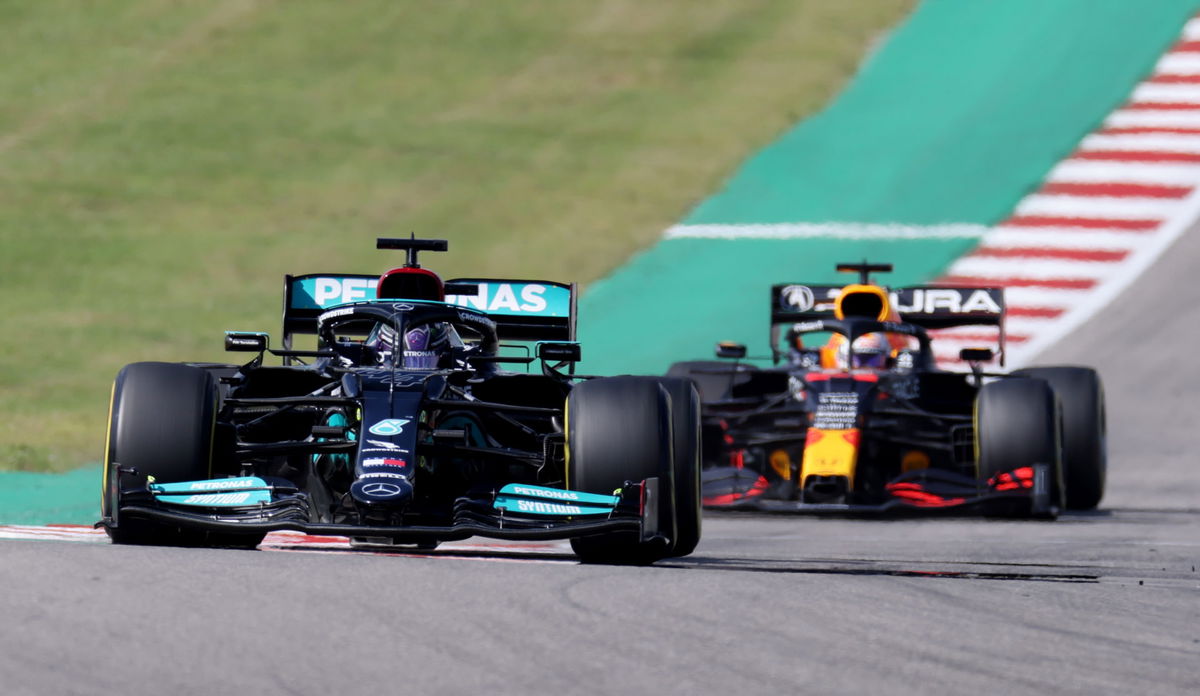 He said, "For me, a driver that works hard and develops his skills is the best driver in the world, and I think that Lewis has really worked and fine-tuned his skills and at the moment he is the guy to beat, he is the best in the world. Max, with his natural ability, is able to challenge Lewis, but he's not as complete as Lewis."
With the recent form Verstappen is in, do you think he will give a thought to these remarks made by the ex-Red Bull chief?