For over two decades, Mike Tyson wore his gloves. If one were to name a few adjectives that would best describe Mike Tyson's performance inside the ring, they would be – ferocious, mean, and violent. Given his childhood and upbringing, Mike Tyson often found himself surrounded by trouble in one form or another.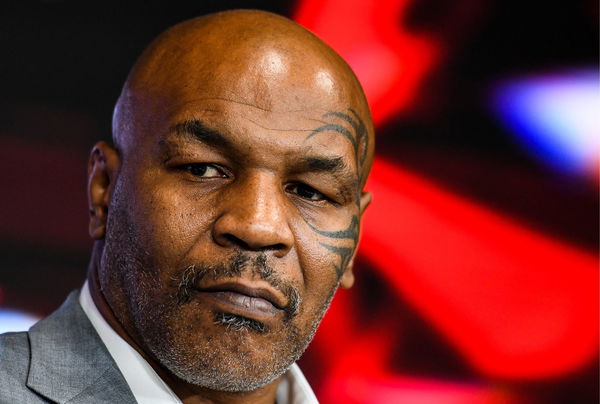 Martial Arts help one sincerely express themselves and the content of their hearts. Therefore, what Mike Tyson displayed through boxing, through his raging and aggressive fights, should also unclothe certain facts about Tyson and the former heavyweight champion's life.
In the latest episode of Hotboxin' with Mike Tyson, Tyson offered hospitality to his therapist, Seano.
When Seano asked Mike if he was a scared little kid at times, Tyson made a confessional, but highly understandable, comment worthy of an inspection.
Mike Tyson provides the reason for all his violence
Confronted by Seano, on being asked if he was scared, Mike Tyson broke into tears. In addition, he admitted the former's claims to be true. He drew a connection between his fear and the acts of violence that he committed. He said, "I am so scared that I am so violent. I can't control my violence. Does that make any sense to you? Me, I'm Mike Tyson. I'm so fu**ing scared of everything."
"The only thing I know is to attack. They don't believe that I hate myself," he added.
Well, to answer Mike's question, if that makes any sense. It perfectly makes sense when we scientifically approach this behavior of Tyson. To quote Virginia Woolf, "Oh, Mrs. Dalloway. Always giving parties to cool the silence." Similarly, as a defense mechanism, timid Mike Tyson, to cover his fears, dressed in ferocity, wrath, and meanness. If what Tyson says is to be true, then his violence results from the repressed feelings of fear stored in the corners of his unconscious from time to time.
However, that Tyson realizes what causes him to be violent is a step toward progress. That he could confess means his repressed fear came to light. Hopefully, this will help Tyson go ahead in life and be a better person.
What do you make of Tyson's confessing remarks? In addition, do you agree with the above argument on Tyson?